How do I register a payment?
Select the collections file.

Click on the Plan new activity on the right side of the activities panel. Then from the dropdown list, select Register payment.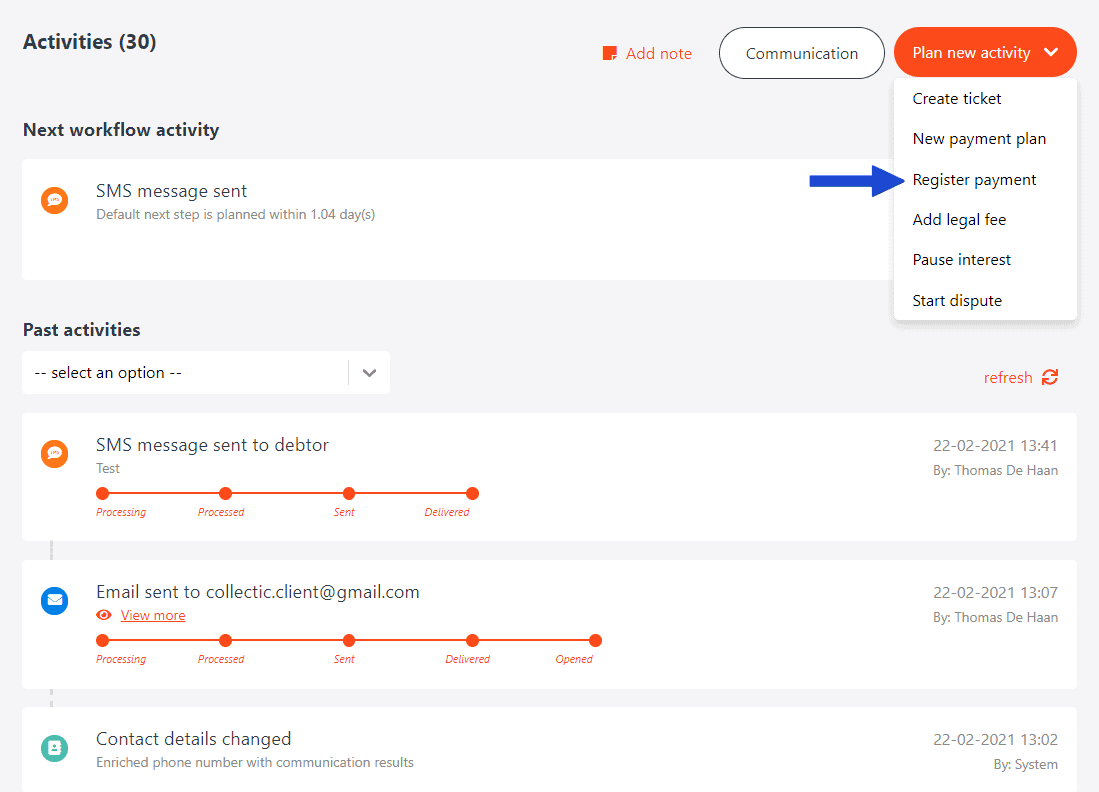 In the pop-up box, be sure to add all the data.
IBAN Number - select the IBAN number from the dropdown list. If the IBAN does not exist, click Or use a new IBAN number and enter the IBAN provided by the debtor.
Account holder name - this is automatically filled in if you have selected an IBAN from the dropdown list. If not, add the bank account name of the individual or business.
Reference number - if available add the reference number. Otherwise fill in n/a.
Payment Date - select the exact date the payment was made.
Amount - enter the exact amount of the payment.
Select the payment source - here you need to indicate where the payment was made. You have 3 options:

Direct - this is a payment made directly to us
PIP - this is a payment made directly to the primary customer
Client - this is a payment made to our client (so a debt collections agency for example)

Description - add any other data available. This is not a required field.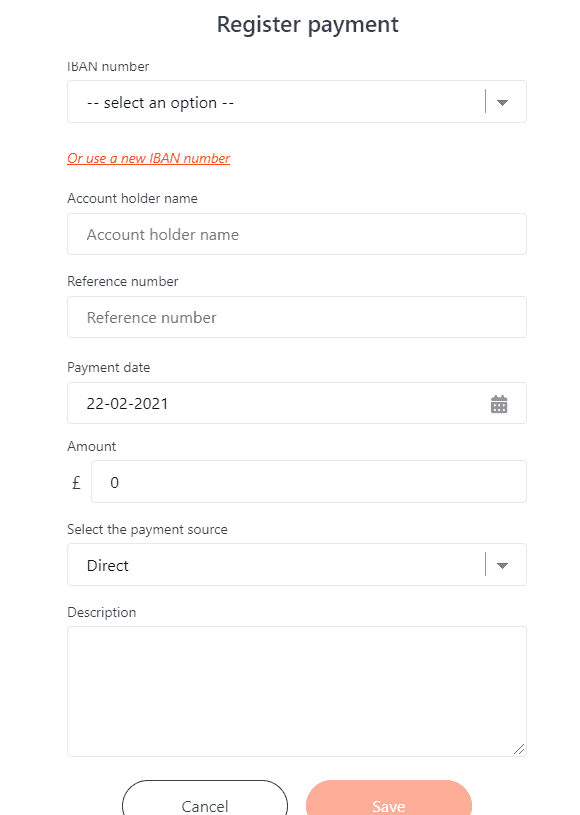 Once filled in, click save.
You will then be asked to confirm the primary payment details as seen below. If everything is correct, click save.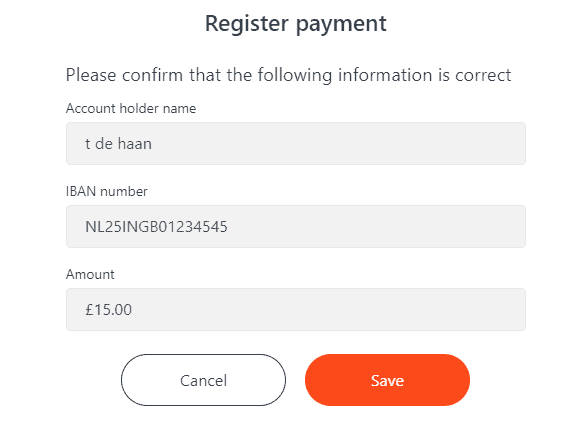 When completed, you will see the payment registered within the activities panel:

In addition, via the financial insights tab on the left of the collection case, the amount you will have registered will be deducted from the total amount owing.
If you click on Paid, you will see a popup that shows all registered payments, your latest payment should be visible as seen below: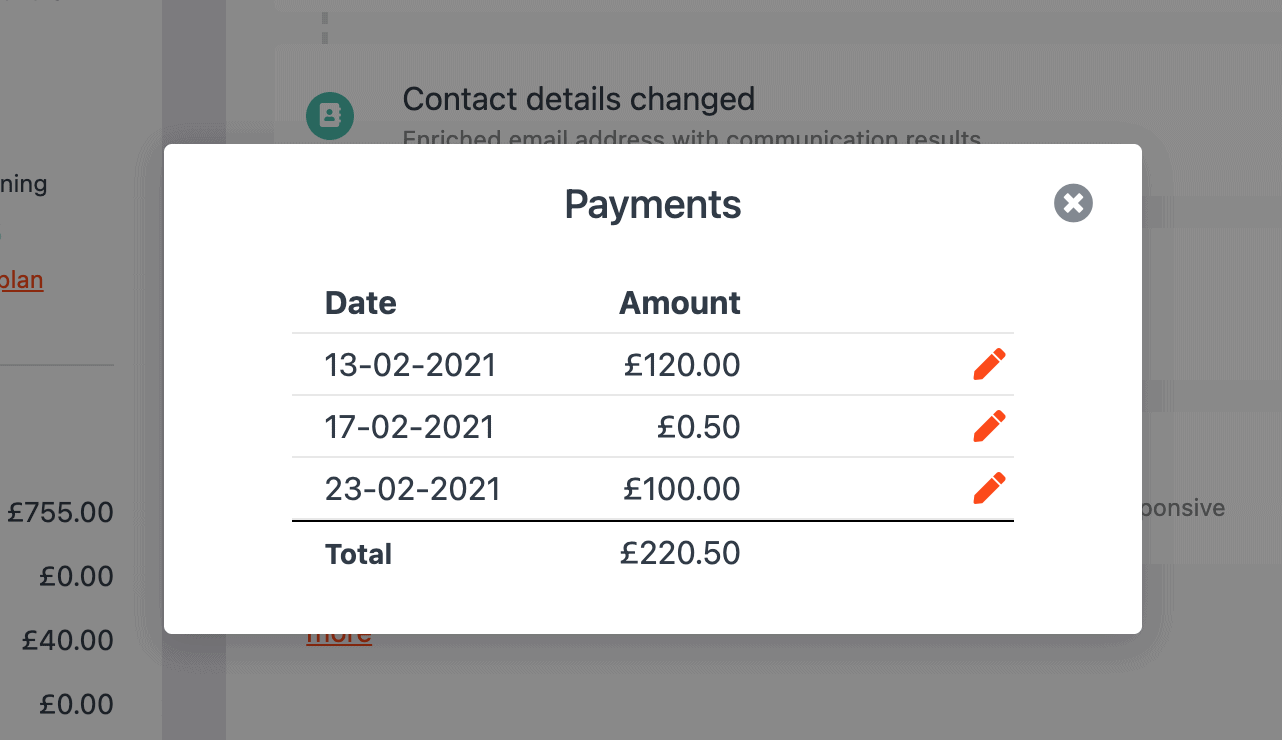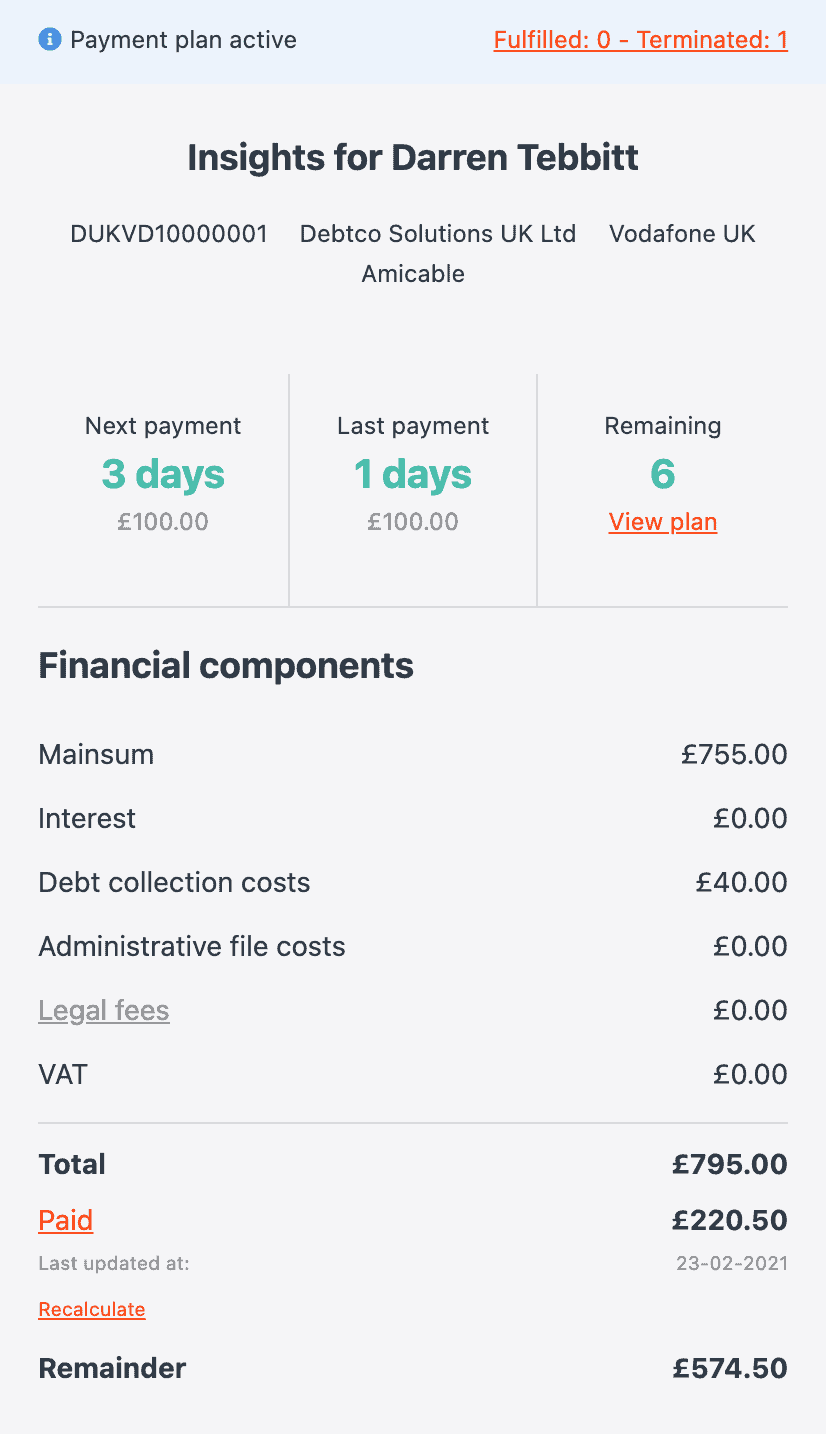 If you registered a payment when a payment plan was active, by clicking the View plan in the financial insights overview, you will see that your registered payment will have been added to the plan.