How can I see if the debtor has multiple collection files?
Select the file from where you want to view the original invoice or invoices.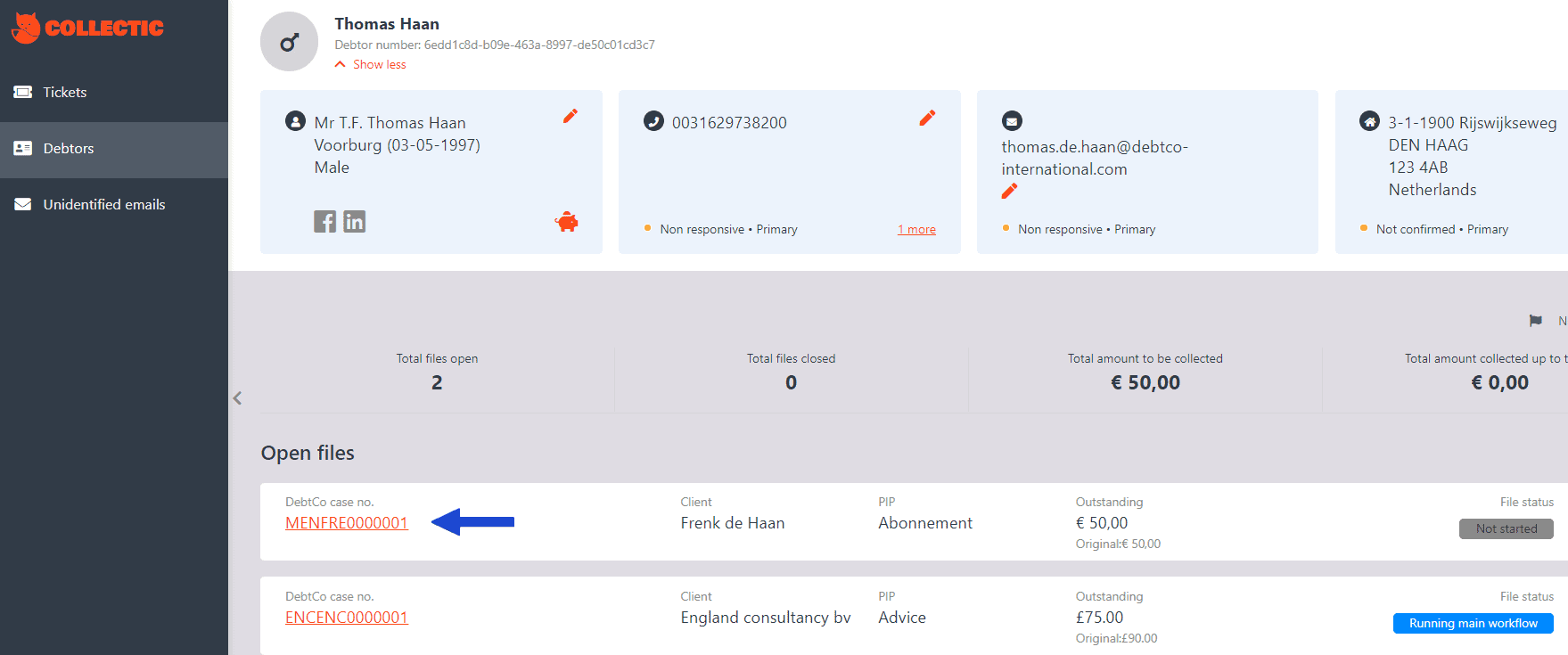 To find the file, press initial files.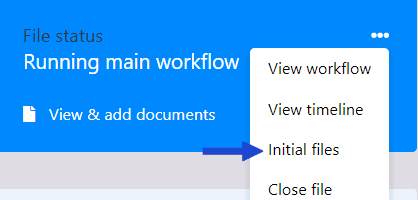 You will now see an overview of the invoices. This is a short overview with the information from the dossier. If you want all the information, click on the orange designated eye.
You can see all the details of the invoice as below.