Make your collections process
Smarter & Faster
We have applied cutting edge technology to create an intelligent solution that helps your collections process perform better, work faster whilst maintaining a hassle free experience to all involved. 
Data Driven, Digitally Minded
and mobile ready!
Through cutting edge technology, CollectIC is a simple but powerful piece of kit that not only automates large parts of the collections process, it provides mobile solutions that empowers your customers to take control over their finances and outstanding invoices.
the features
collectic at a glance
Our platform is constantly evolving to provide ever new features and enhancements. With our state of the art platform, we pride ourselves in keeping ahead of the times so you can operate faster and better than before
Customer success
DebtCo uses CollectIC to focus on unrecovered debt collections!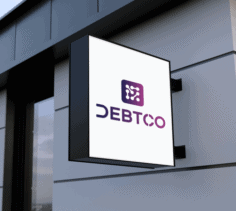 DebtCo started in 2018 as an agency focused purely on collecting unrecovered debt. By using the collectic platform we were able to use our impressive data handling and enrichment solutions to find a debtor and re-establish contact.
In addition, Debtco needed to automate large portions of their workflow and so our visual workflow editor proved invaluable in being to act quickly and effectively. 
Blog & articles
Expert insights for business leaders
Collectic / Platform / UX