An all new intelligent collections platform
Beautifully designed and incredibly simple to use. CollectIC offers a full stack of software that oversees all your collections activities enabling you to act faster than ever before. 
The complete collections software
CollectIC offers a full stack of software that oversees all your collection activities enabling you to act faster than ever before. Our platform is a state of the art solution that provides easy integrations to your systems, powerful enrichment services and an advanced visual workflow app that supports you in driving real-life personalised conversations.
WHY IS COLLECTIC DIFFERENT?
CollectIC combines speed, collaboration and control
Our simple, yet advanced user interface is easy-to-use, which means less time and money invested in training.
Our easy-to-implement, highly customizable solution grows with you. Add what you need, when you need it.
Stay on top of compliance requirements, risk management, security, and data access.
From the first contact to last payment, you can automate your business processes and increase efficiency.
Debtco International uses CollectIC to focus on unrecovered debt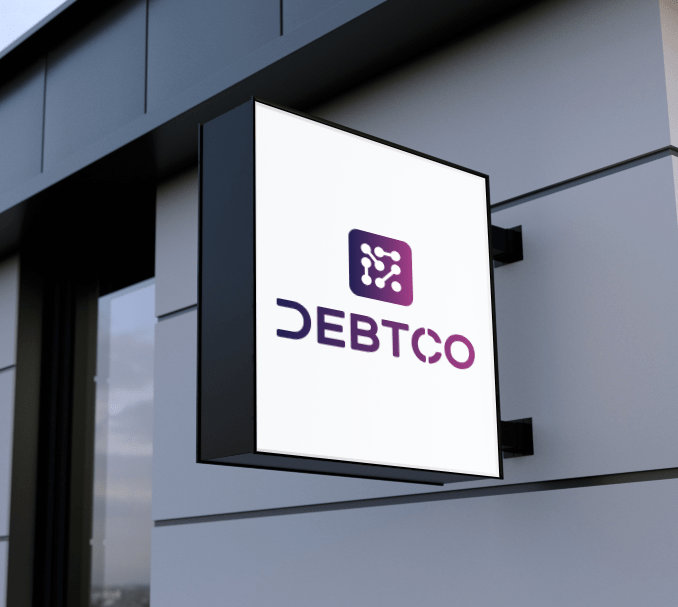 Debtco started in 2018 as an agency focused purely on collecting unrecovered debt. By using the collectic platform we were able to use our impressive data handling and enrichment solutions to find a debtor and re-establish contact.
In addition, Debtco needed to automate large portions of their workflow and so our visual workflow editor proved invaluable in being to act quickly and effectively. 
Make importing data an effective touch point in your collections journey. CollectIC helps you reduce friction on imports by eliminating the need to rework files prior to upload and increasing the success rate on your first attempt with our easy-to-use, purpose-designed interface.
Match your records against your own dataset or an external source. Our elasticsearch matching solution lets you perform and combine many types of searches - structured, unstructured, geo - any way you want. This power ensures you help find existing debtors quickly and easily.
Turn your old data in to powerful insights with our forensic data collection solution. We use forensic web technology to help deliver intelligent insight that is both targeted and actionable. Enabling you to re-establish contact quickly with debtors that have fallen off the radar.
The power of our communication solutions at the tips of your fingers, without writing a single line of code. Our user-friendly visual editor is filled with pre-built communication flows that you can use. Alternatively create new workflows in minutes. All options are possible.
Make broken debtor communication a thing of the past. Chat with each debtor in a single conversation that threads together multiple communication channels in a unique agent interface. Bringing together all the context that delivers the ultimate personalized experience.
Start with a blank canvas to build your communication templates from scratch or kickstart your process with one of our ready-to-go templates. Our template editor is a visual multi-channel & mobile responsive solution that enables you to design powerful own branded communications.
Do you need our platform to be branded in your own logo? Or rather than use our cloud based UI you want to connect to your own data environment? No problem. CollectIC has multiple options that suits any collections business regardless of size or volume of collection files.
So many features and more
Our platform is constantly evolving to provide ever new features and enhancements. With our state of the art platform, we pride ourselves in keeping ahead of the times so you can operate faster and better than before.
Expert insights for business leaders
In 2017, one of the most popular articles to hit the web was the Economist's 'The world's most valuable resource is no longer oil, but data'. It's view that data is the new driver of growth and change in this new millennium went viral, but it failed to point out that data is only as…
Read More
Find the best plan that suits your business
Great for:
Companies looking to upgrade their own specific services with modules from the CollectIC platform.

Modules available:‍
Importer
Matching
Workflows (limited availability)
Communications API
Template Builder (Drag & Drop)
To get a full list, contact us
Great for:
Fully license the CollectIC platform with all services

Includes:‍
Cloud based Interface with own CRM
Full data handling capabilities including the following:
Importer inclusive data cleaning ML
Data Matching - structured / unstructured
Visual workflow editor
Communications templates builder
Dynamic dashboards
Full API availability
White labelling - multi brand options
To get a full list, contact us
Great for:
Agencies for all shapes and sizes looking for a trusted party to manage all their re-collections on unrecovered debt cases

Includes:‍
Re-collections as a service
Reporting and Analytics dashboard
Customer dashboard
Importer access
Guaranteed improvement in recovery rates resulting in revenue
To get a full list, contact us
Want to learn more about CollectIC?