The future of debt collections is here.
CollectIC is the complete set of software to support your debt collections process. Intelligent automation, cutting-edge omni-channel communications are all driven by our sophisticated CRM that ensures you can deliver a hassle free experience to all involved.
THE FOCUS
Removing the friction from your debt collections process.
We built CollectIC with a promise to never compromise on customer experience. Our platform personalises the time, channel, and payment solutions in a way that helps customers resolve their outstanding balances that helps improve your recovery rates!
THE SOFTWARE
Data Driven, Digitally Minded, Scalable & Flexible.
Through cutting edge technology, CollectIC is a simple but powerful piece of kit. Our platform lets you send thousands of payment notices in seconds via any channel you prefer. What's more, you can monitor, track and analyse all interactions with our beautifully designed, yet advanced user interface that puts your customer at the heart of your debt collections process!
THE FEATURES
CollectIC at a glance
Our platform is constantly evolving to provide ever new features and enhancements. With our state of the art platform, we pride ourselves in keeping ahead of the times so you can operate faster and better than before
CUSTOMER SUCCESS
Debtco International uses CollectIC to focus on unrecovered debt collections!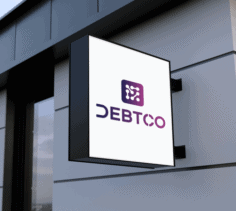 Debtco started in 2018 as an agency focused purely on collecting unrecovered debt. By using the collectic platform we were able to use our impressive data handling and enrichment solutions to find a debtor and re-establish contact.
In addition, Debtco needed to automate large portions of their workflow and so our visual workflow editor proved invaluable in being to act quickly and effectively. 
BLOG & ARTICLES
Expert insights for business leaders
LETS CHAT
CollectIC gives you everything you need to establish contact with customers via their channel of choice. Let's chat to see how we can help your business.