Empower your clients to take control with the FinView App.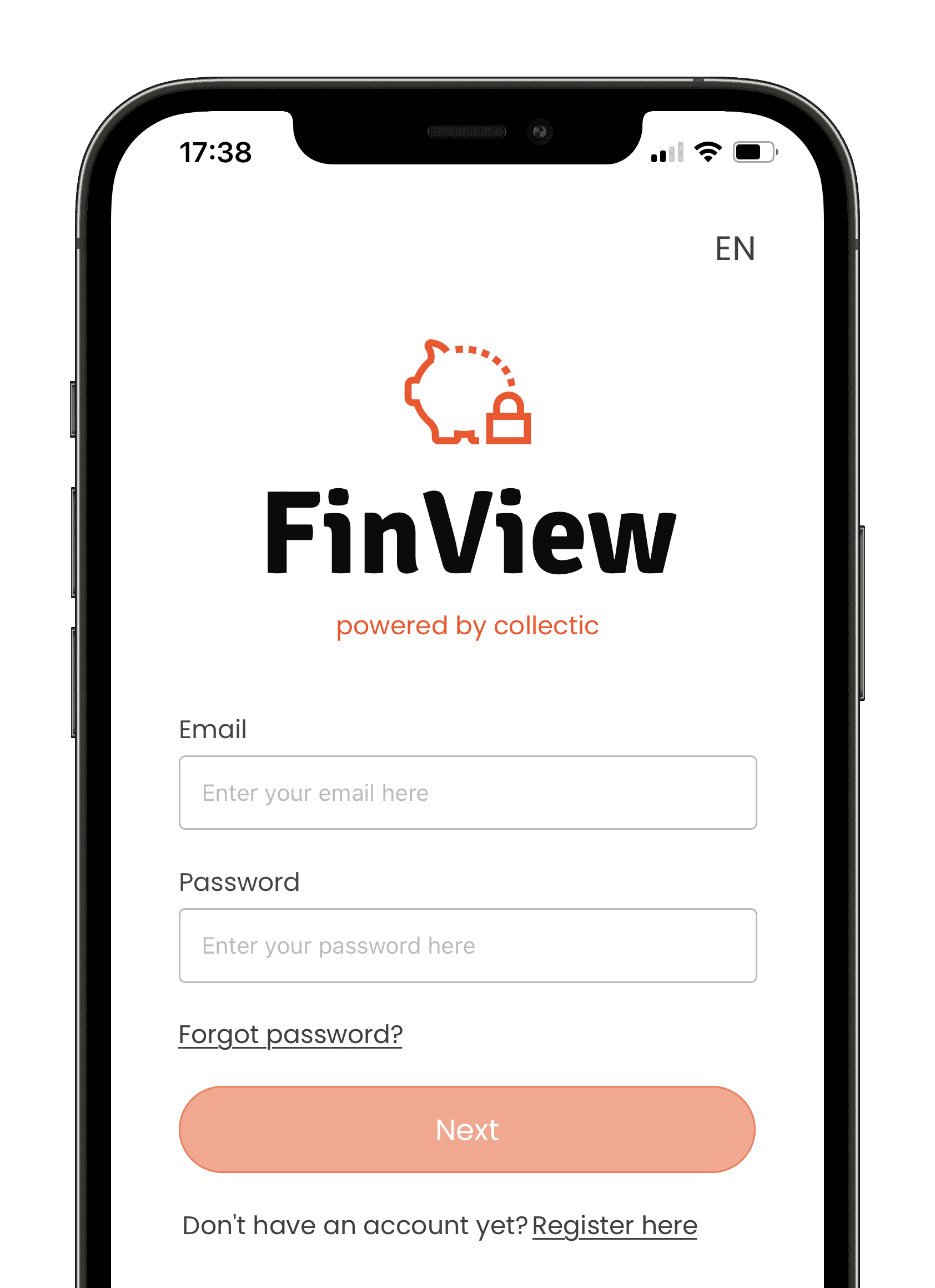 The FinView app is the complete self-service app that empowers your clients to take control on their unpaid accounts with you.
Available online or via both Apple and Google App stores, FinView is a secure solution that provides your clients with a 24/7 service where they can pay in one go, create their own payment plan or raise a question direct with your team.
FinView provides an easy sign-up process that is as secure as any bank signup process.
No matter where you client is located, we can provide payments links globally.
FinView provides your client with the ability to update their contact data.
If your client wants to pay in one go, no problem. The app generates an immediate payment link for this.
Your client can create their own payment schedule. Once approved by your team, the app handles payment links and notifies the client when they need to pay.
FinView uses the CollectIC Communications API providing multi-channel options for your client to have contact with your teams.
Ready to get started?
Let's chat to see how we can help.
Want to see our platform live or you simply want to chat with us? Then contact us via the form below to arrange a meeting.