How to cancel a payment plan?
Select the collections file with which you want to cancel the payment plan.
Tip: The file with the payment plan will have a green workflow status as shown below;

From the financial insights overview, click View Plan.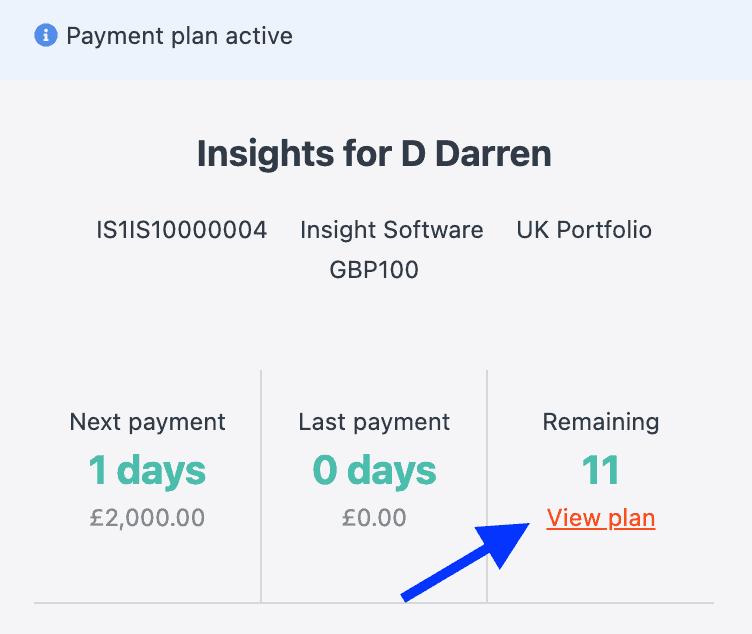 At the bottom of the payment plan schedule, click the white button Deactivate.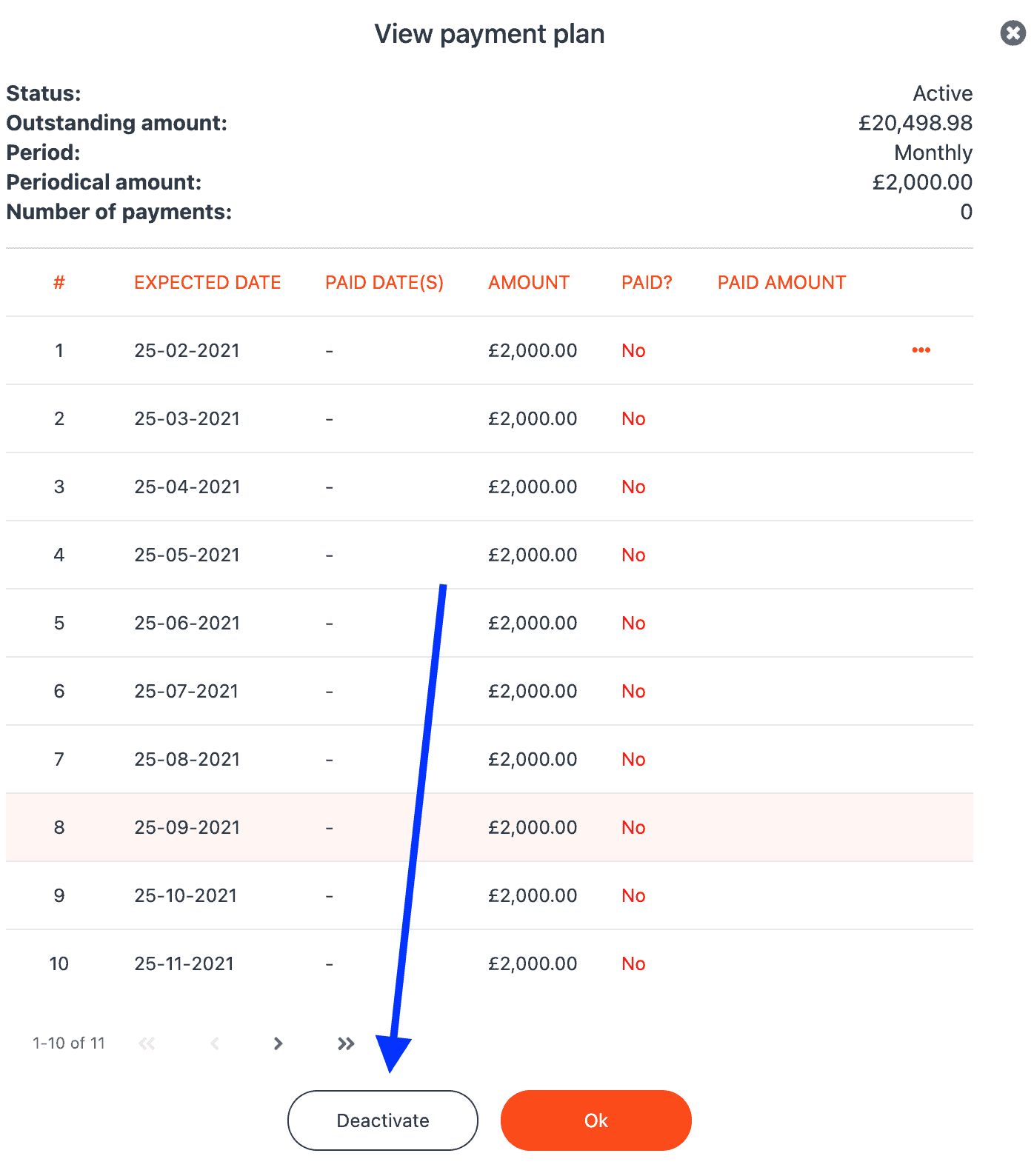 In the pop-up window, please provide a detailed explanation as to why the payment plan is cancelled. Once filled in, please click Deactivate.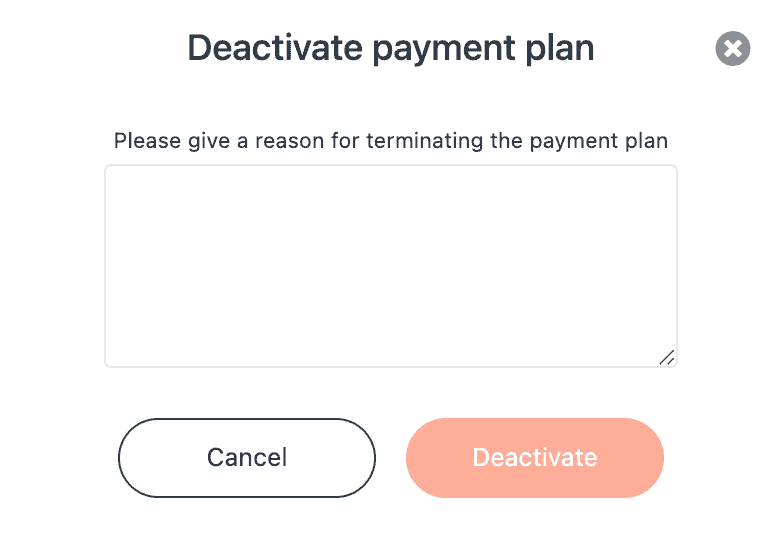 You should immediately notice that the workflow has changed from Green (which represents a payment plan workflow) to blue which is the main communication workflow of the client.

In addition, in the activities panel, you will see 2 activities are registered. One showing that the payment work was stopped, the other showing the main workflow has resumed.

Should you need to see the information of the terminated payment plan, you can view this from the financial insights overview by clicking on Fulfilled: 0 - Terminated: 1 link in the top right corner.