How can I see the details of a payment plan?
Once you have found the profile of the person or company you are looking for, you should select the Debtco case number from which you want to find out the details of the payment plan.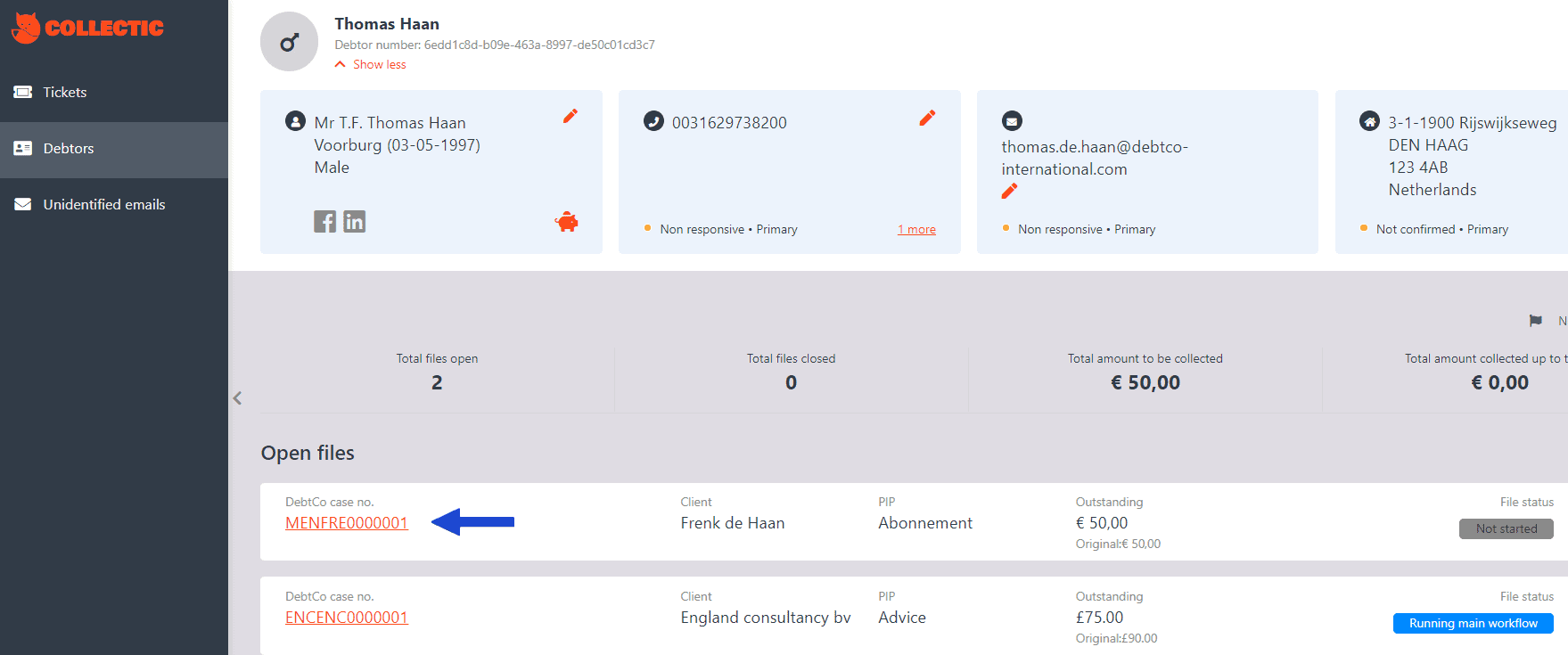 You will see an overview of your payment plan as below. If you want to go in more detail, click on Fulfilled/Terminated.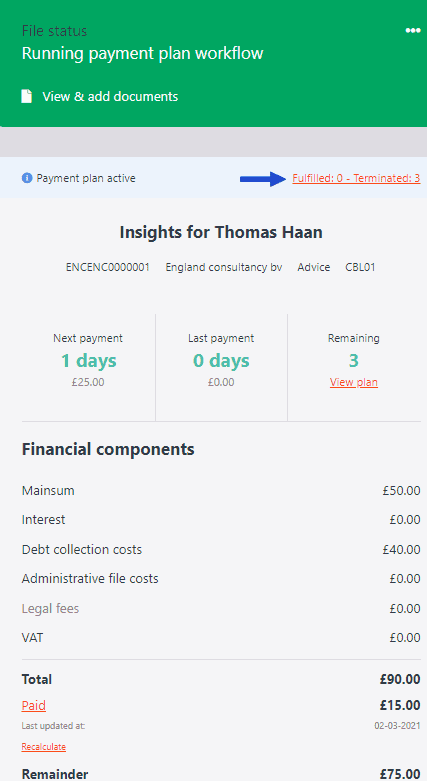 You will now be redirected to the Payment plans overview. As you can see, there are several plans available. Click on the orange eye for the details of the Payment plan you need.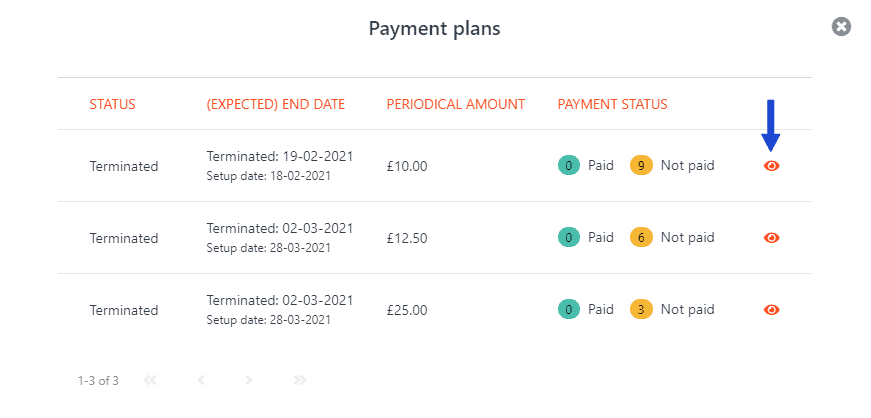 You can see all the dates when payment needs to be done. You can also see the status, Paid no or yes.
At the right, indicated by the blue arrow, you will see three small dots. Click on them for a more detailed explanation.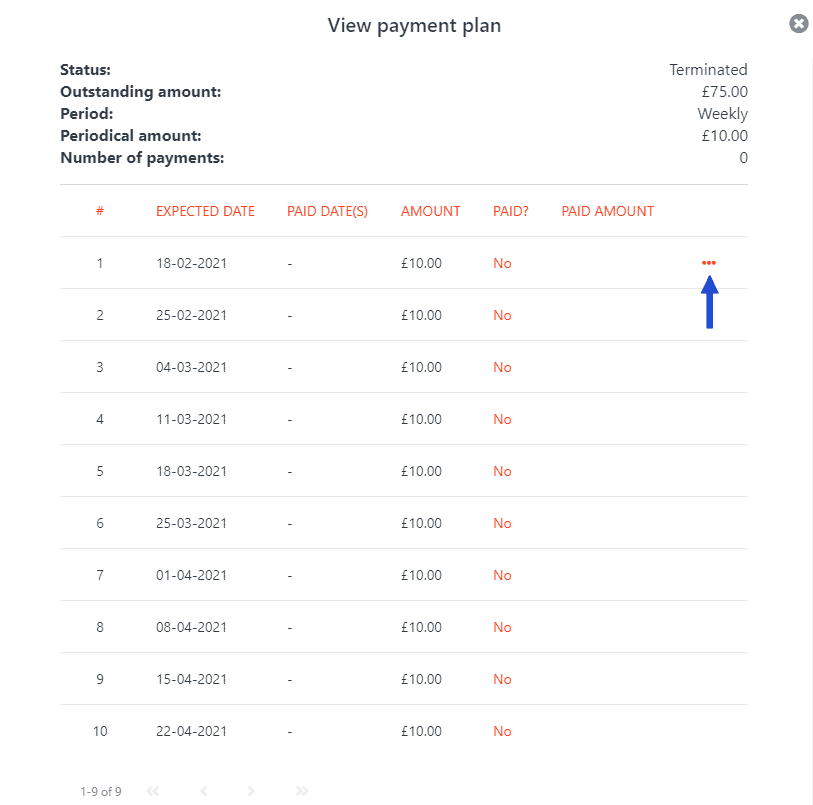 If the debtor cannot pay the whole debt and will pay a small part by using a postponement then it is possible to enter the amount as below.