How do I search for a debtor?
Go to the CollectIC site and login.
On the main menu (grey bar on the left), click on the debtors option.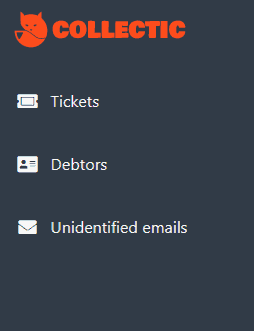 To search for a debtor you have 2 options:
Option one is to search using the Debtco case number, for this one you must check the box as seen below.

The second option is to search using the name of the consumer or company.
Via this option, make sure you uncheck the orange box.

Regardless of the option you choose, the search results will look like the below.

Click on the debtor page and you will be redirected through to the profile screen.