How can I find and add bank account details to debtor?
In the primary profile page of the individual or business, you need to select the orange piggy bank located at the bottom right hand corner of the personal information data card.
A pop-up window will appear that shows all bank account details allocated to this specific profile.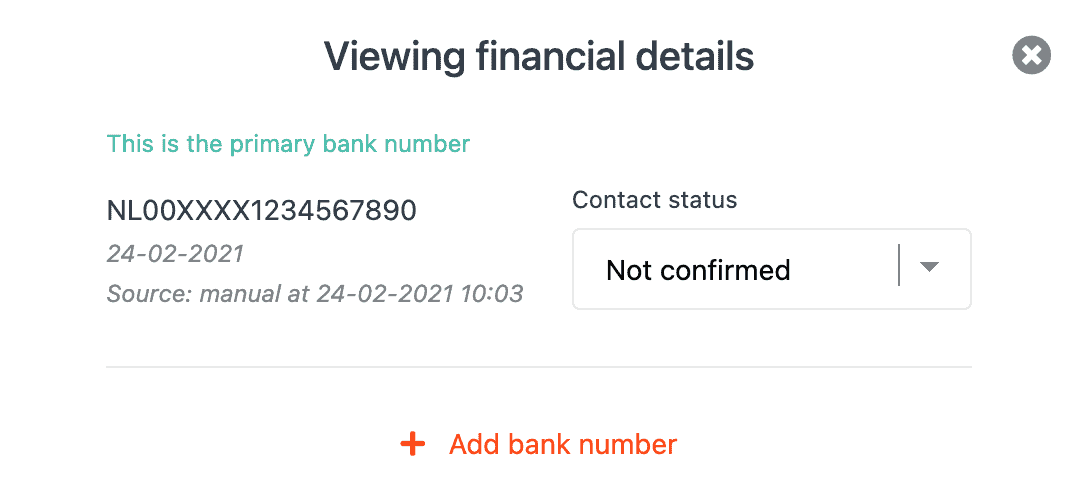 If you wish to add new bank account details, click + Add bank number.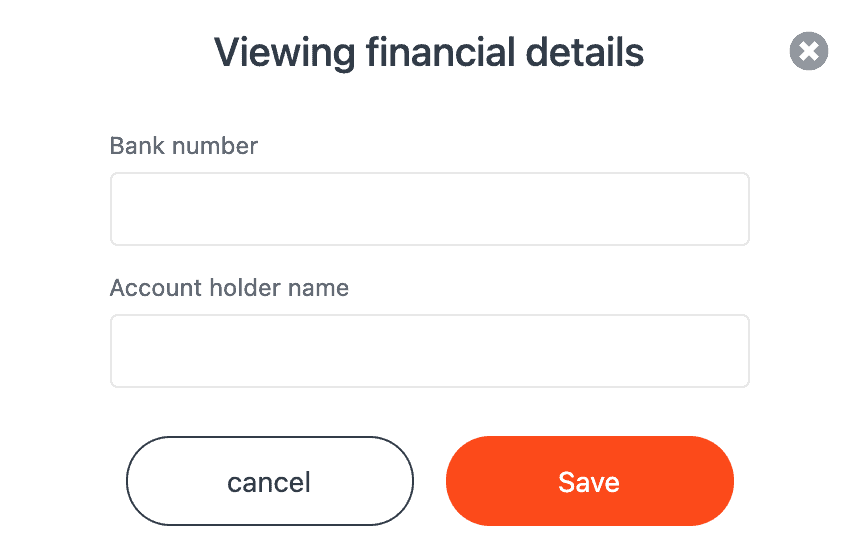 Add the IBAN number and the account holders name.
Click Save.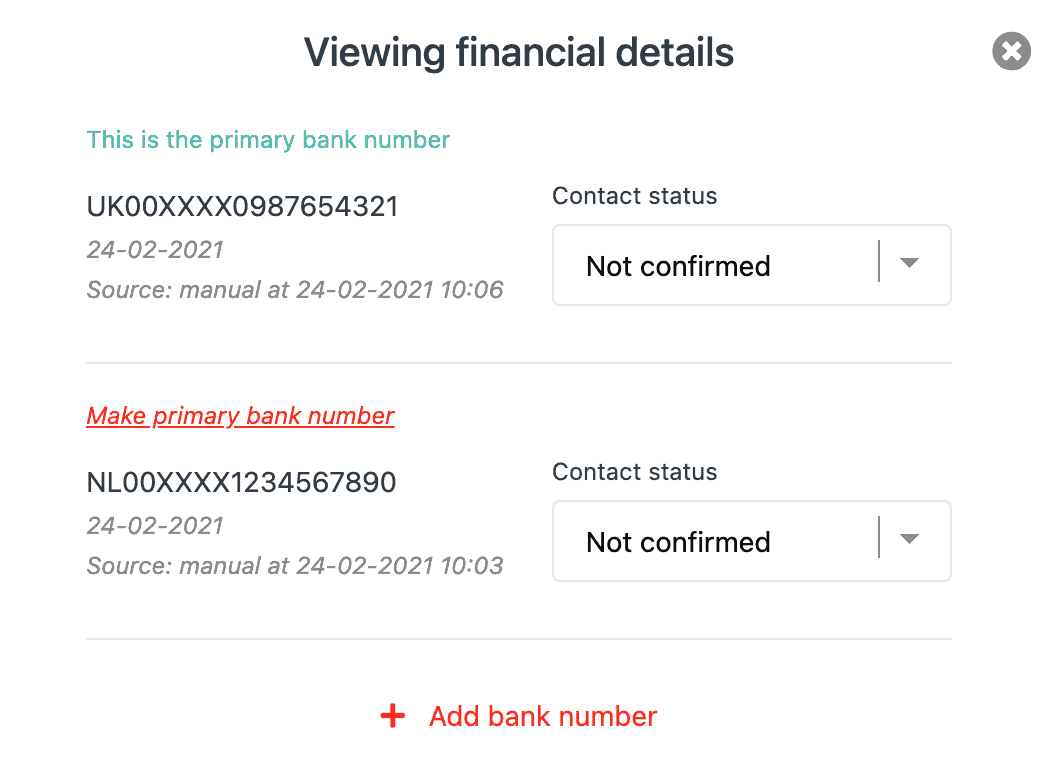 If you wish to make the new bank account the primary, simply click the Make primary bank number.
This will push the new account to the top and set as the primary bank account for this profile.