Zodra u het profiel hebt gevonden van de persoon of het bedrijf waarnaar u op zoek bent, selecteert u het incassodossier waaruit u wilt communiceren.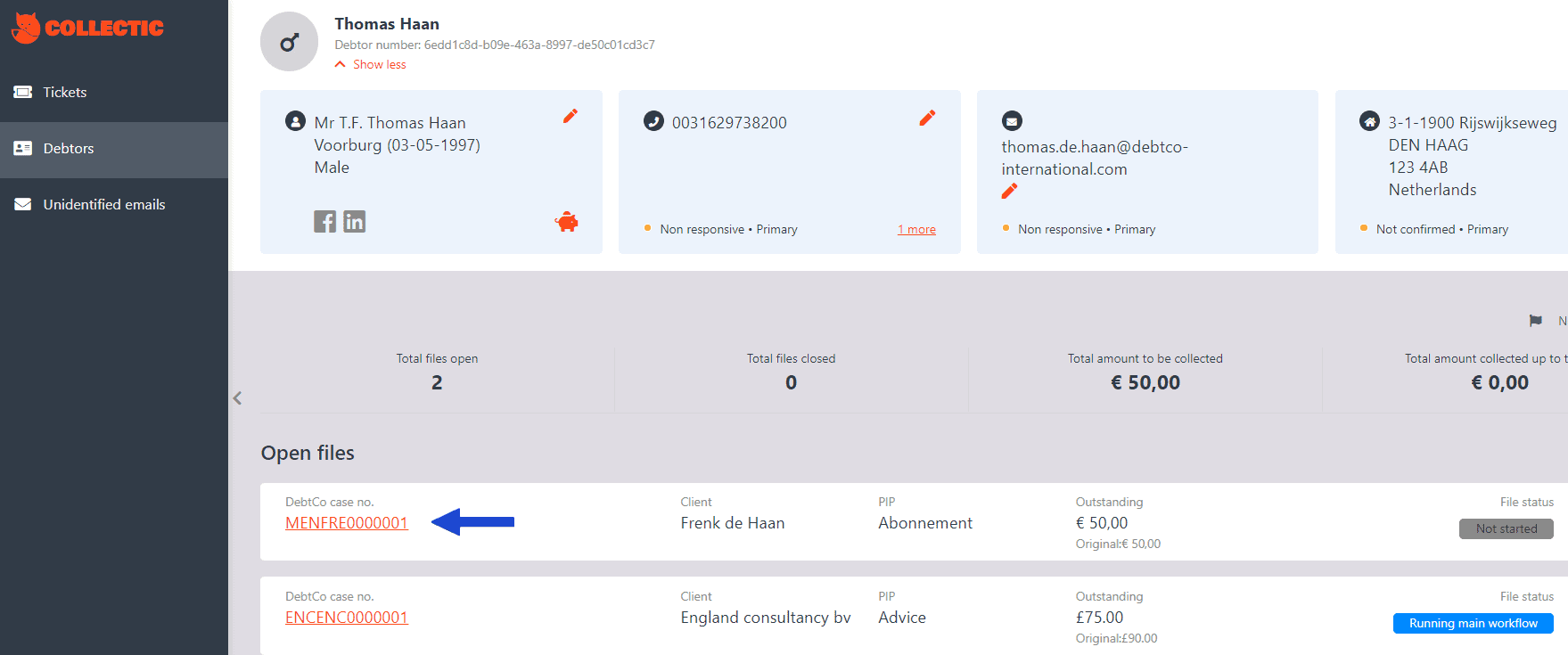 In het incassodossier, ga naar Communication. Dit brengt u naar de CollectIC inbox. 
In de CollectIC inbox moet u ervoor zorgen dat u het SMS-kanaal bij beide blauwe pijlen selecteert zoals hieronder.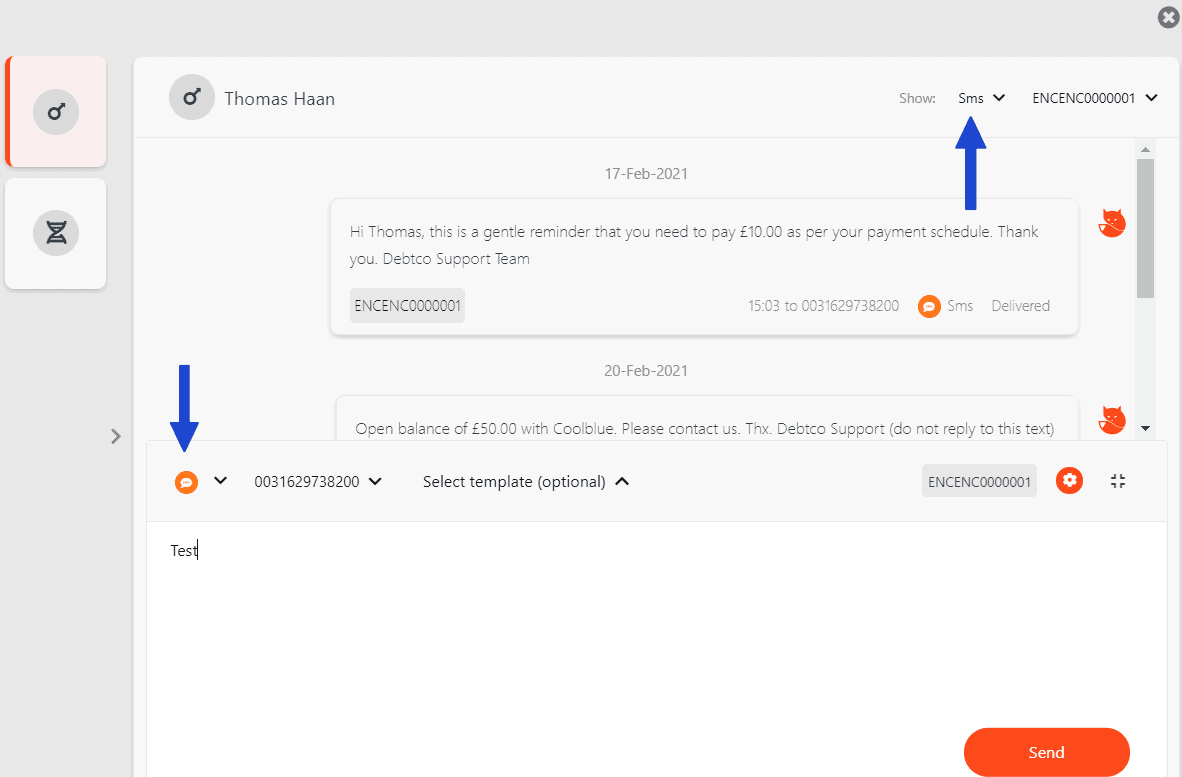 U kunt de tekst die u wilt verzenden handmatig invoeren, of u kunt een van de voorgedefinieerde sjablonen kiezen, zoals hieronder afgebeeld bij Select template:

Zoek het sjabloon dat u wilt gebruiken in de zoekbalk.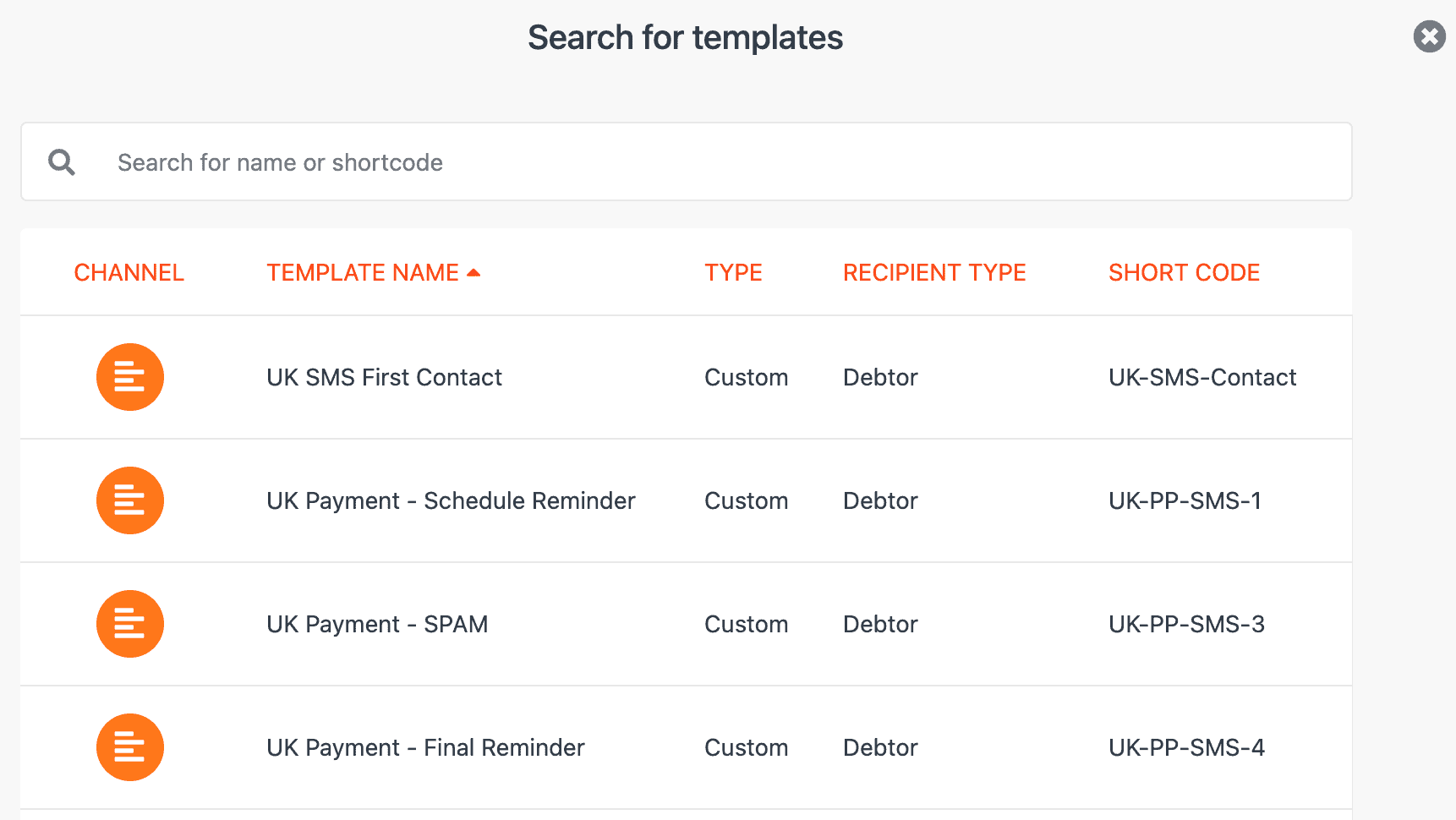 Zodra u het sjabloon hebt gekozen die u wilt gebruiken, wordt u teruggeleid naar de CollectIC inbox waar u zult zien dat het sjabloon de inhoud automatisch heeft ingevuld.

Klik op Save en sluit vervolgens de CollectIC inbox af.
U kunt zien of het bericht is verzonden via de CollectIC inbox (Klik op Communication van het bestand).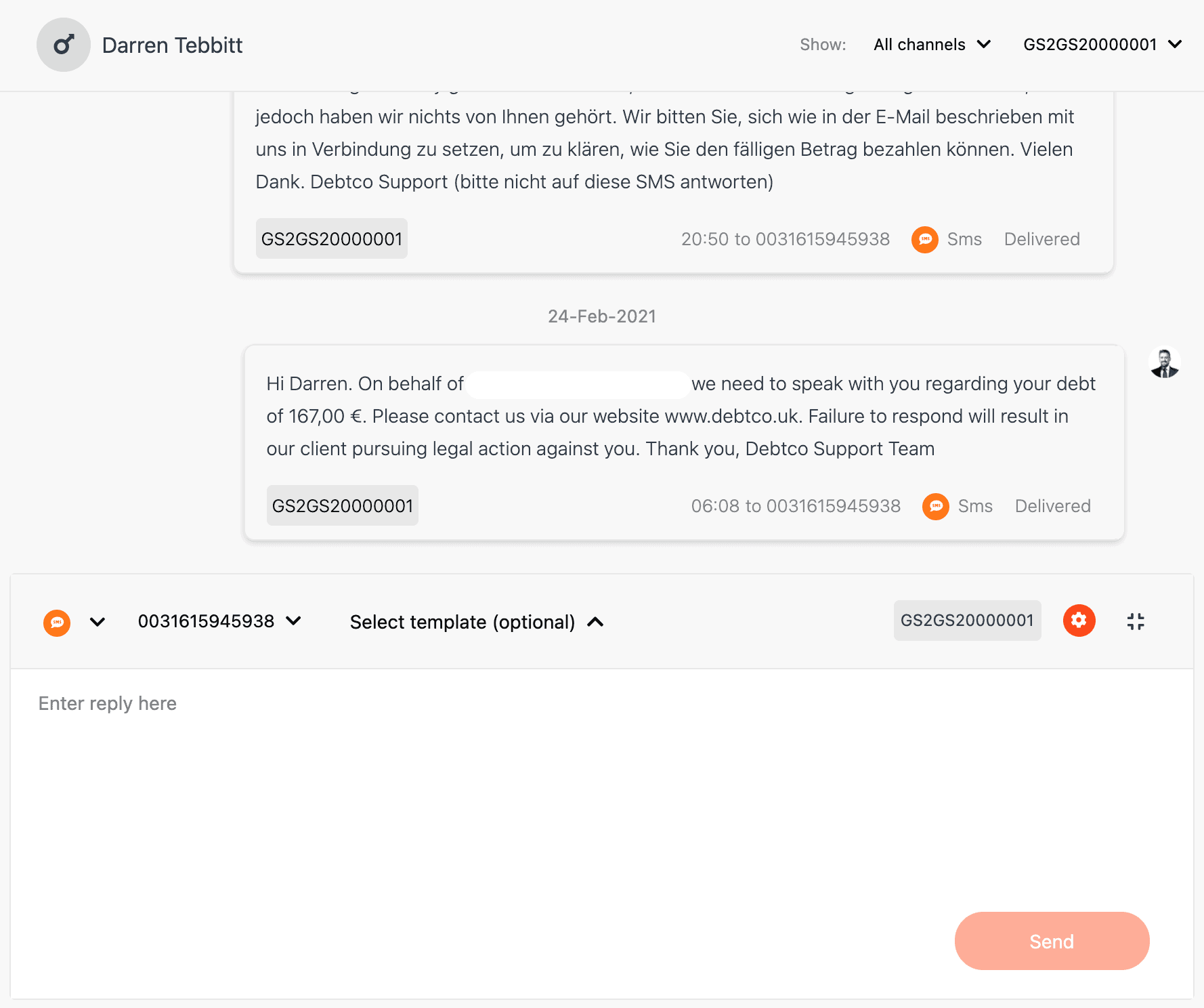 Of via het activiteitenpaneel in het hoofddossier.