Hoe verzend ik een e-mail vanuit het incassodossier?
Zodra u het profiel hebt gevonden van de persoon of het bedrijf waarnaar u op zoek bent, selecteert u het incassodossier waaruit u wilt communiceren.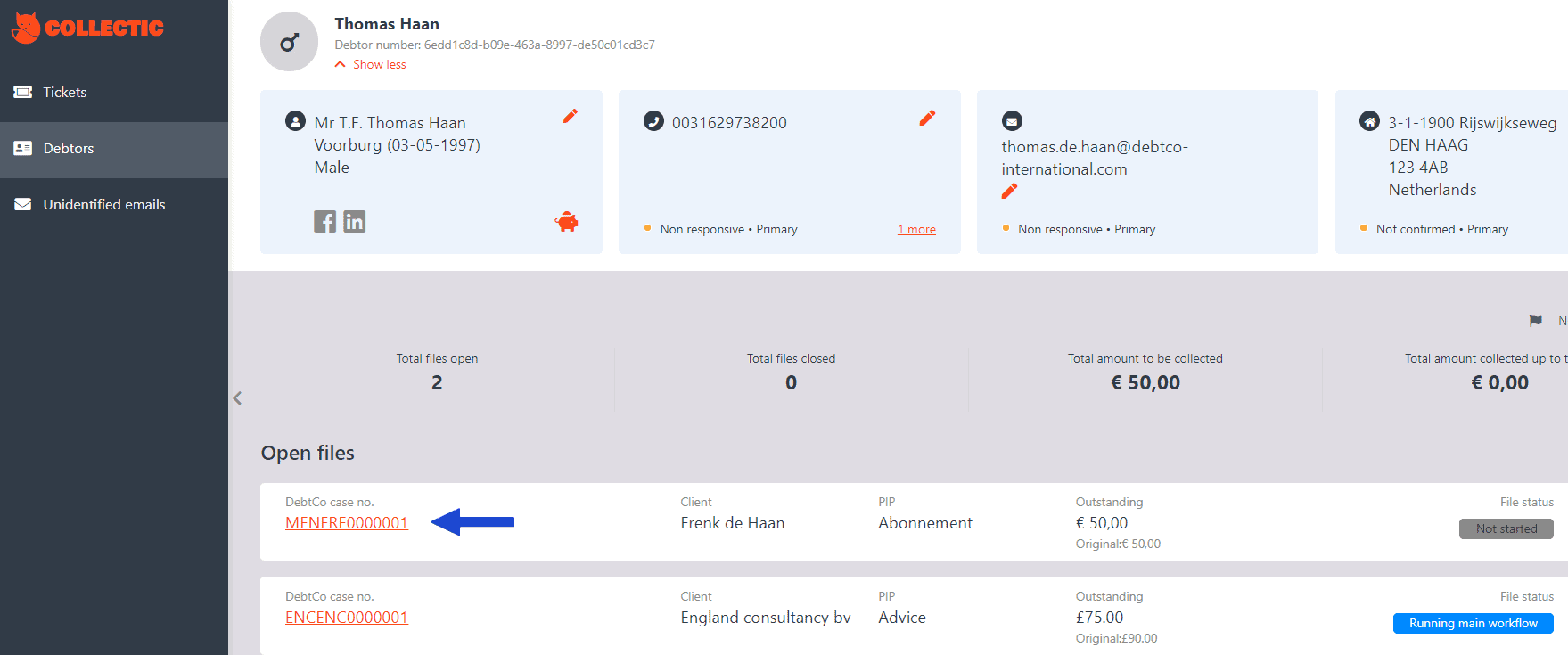 In het incassodossier, ga naar Communication. Dit brengt u naar de CollectIC inbox.
Zorg ervoor dat u in de CollectIC inbox het kanaal Email selecteert.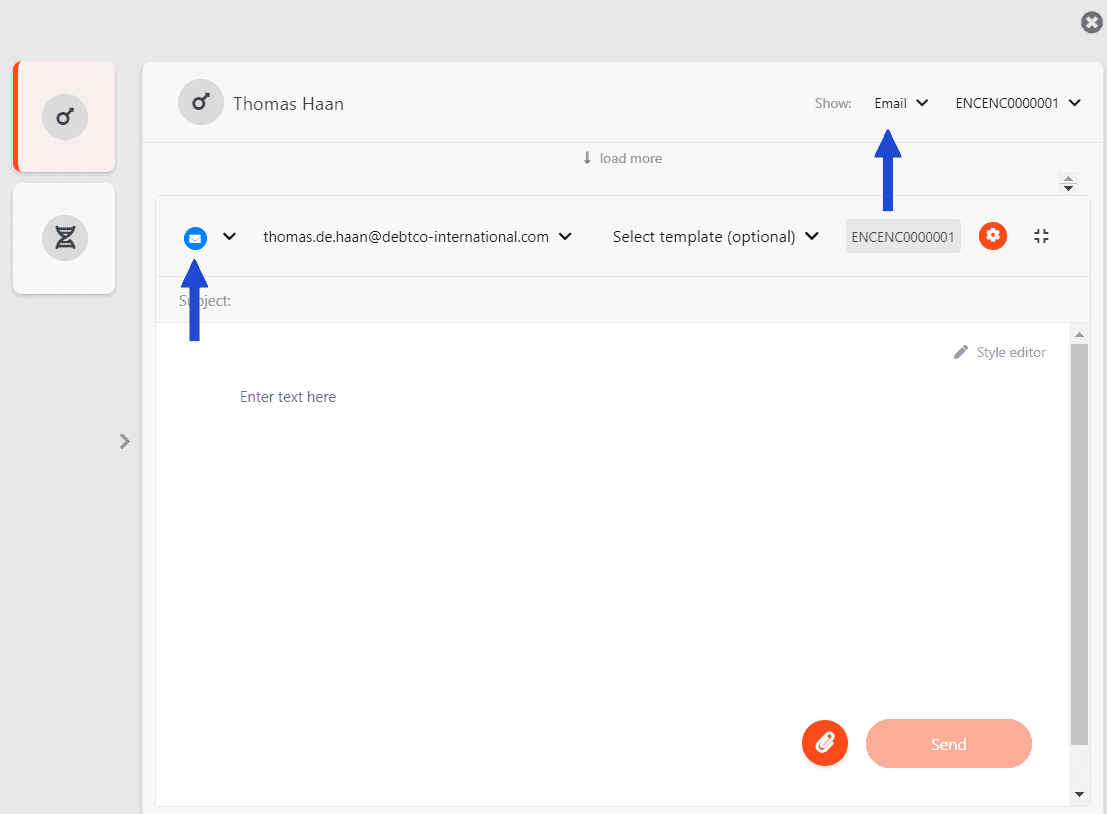 U kunt de e-mail handmatig invoeren waar "enter text here" staat, of u kunt een van de voorgedefinieerde sjablonen kiezen zoals hieronder getoond bij Select template:

Zoek het sjabloon dat u wilt gebruiken in de zoekbalk.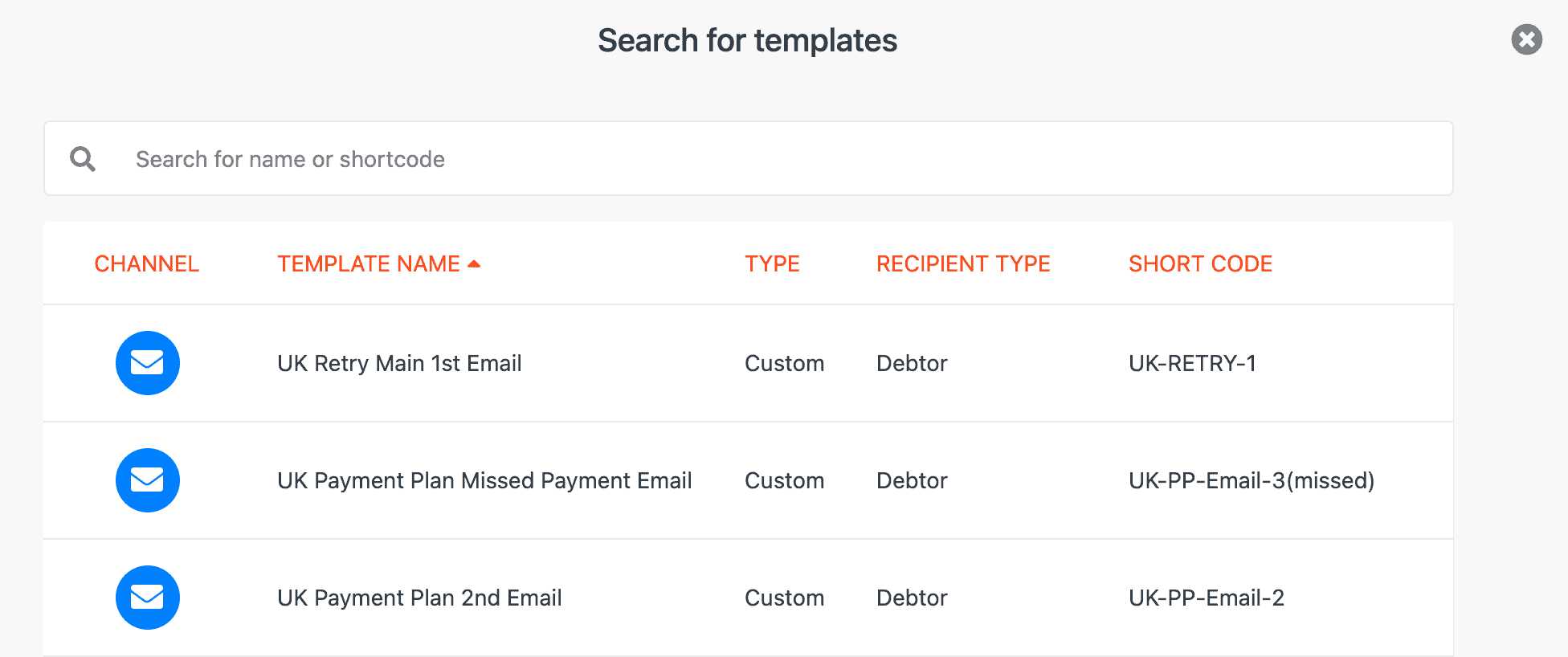 Zodra u het sjabloon hebt gekozen dat u wilt gebruiken, wordt u teruggeleid naar de CollectIC inbox waar. Hier ziet u een zwart vak verschijnen in het inhoudsveld.
* Dit is de HTML code waar U niets mee moet doen *
Als u een voorbeeld van de sjabloon wilt bekijken, klikt u op Preview email.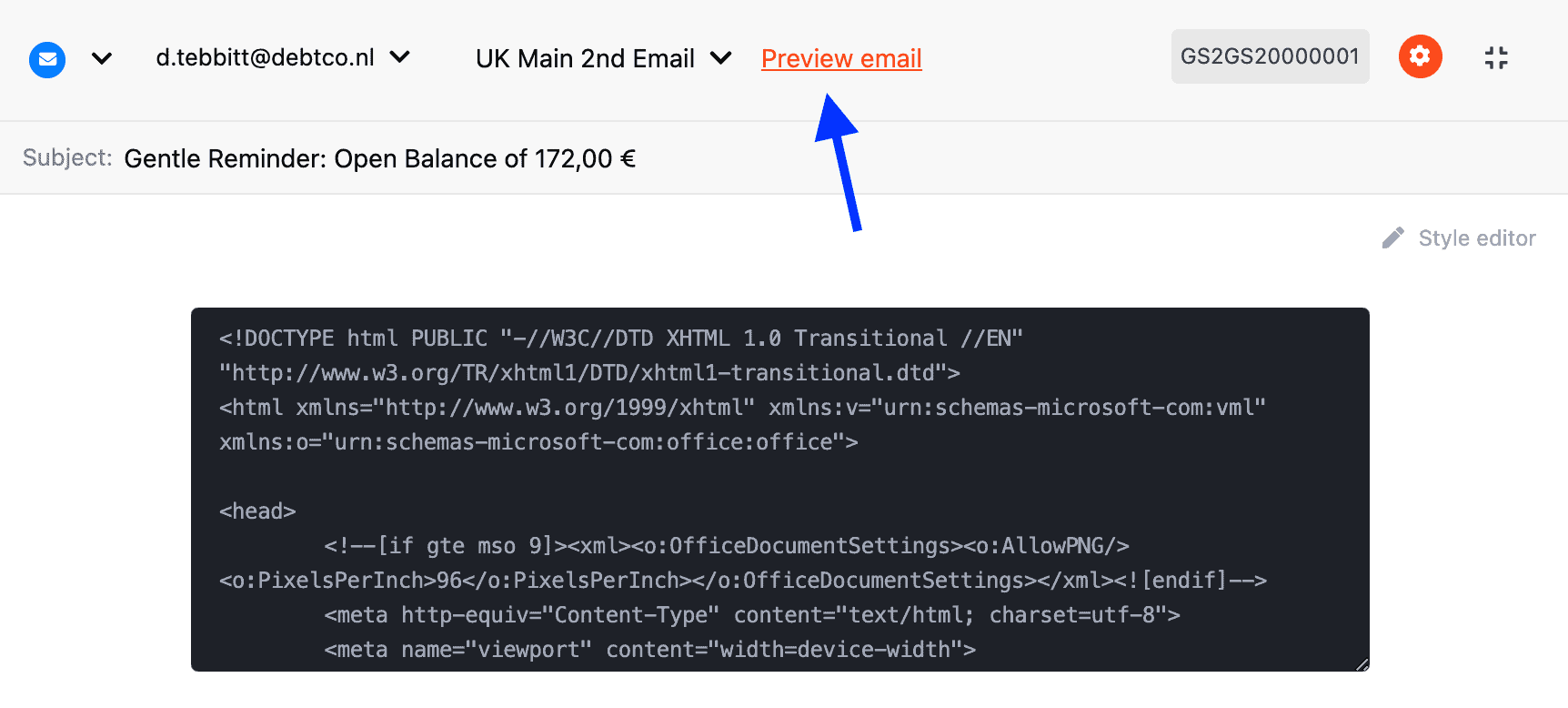 Het voorbeeld van de e-mail verschijnt in een apart venster. Klik op de X in de rechterbovenhoek om het venster te sluiten.
Als u tevreden bent met de e-mail, klikt u op Send rechtsonder in de CollectIC inbox.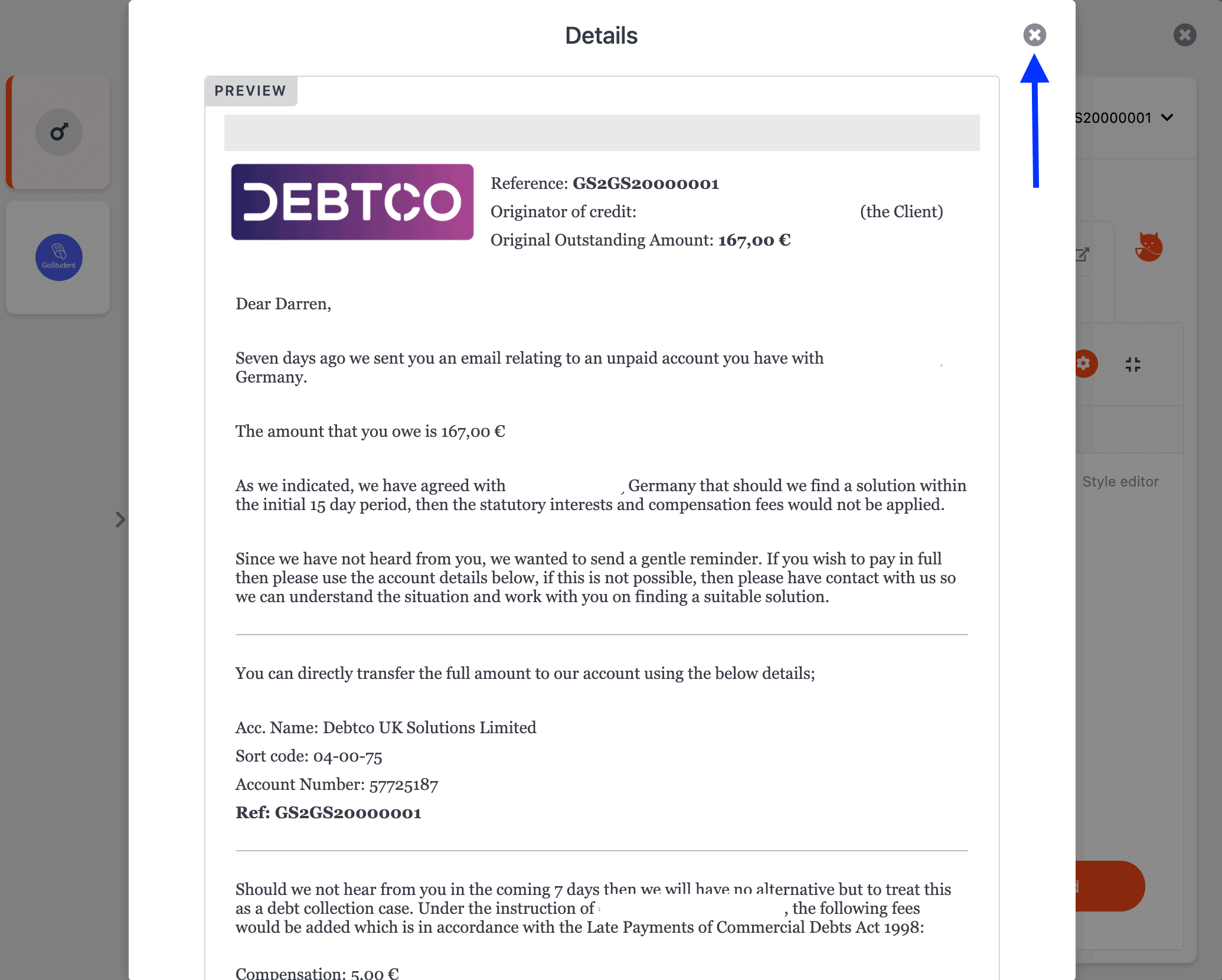 Om te zien of de e-mail is verzonden, klikt u op Communication en bekijk de e-mail via de CollectIC inbox.
Of bekijk de e-mail in uw activiteitenpaneel in het incassodossier.