Hoe koppel ik een niet-gekoppelde e-mail aan een incassodossier?
Ga in het hoofdmenu naar Unidentified emails. Om een e-mailadres dat niet bekend is te identificeren en aan een incassodossier te koppelen, ga naar de niet geïdentificeerde email en klik op link message.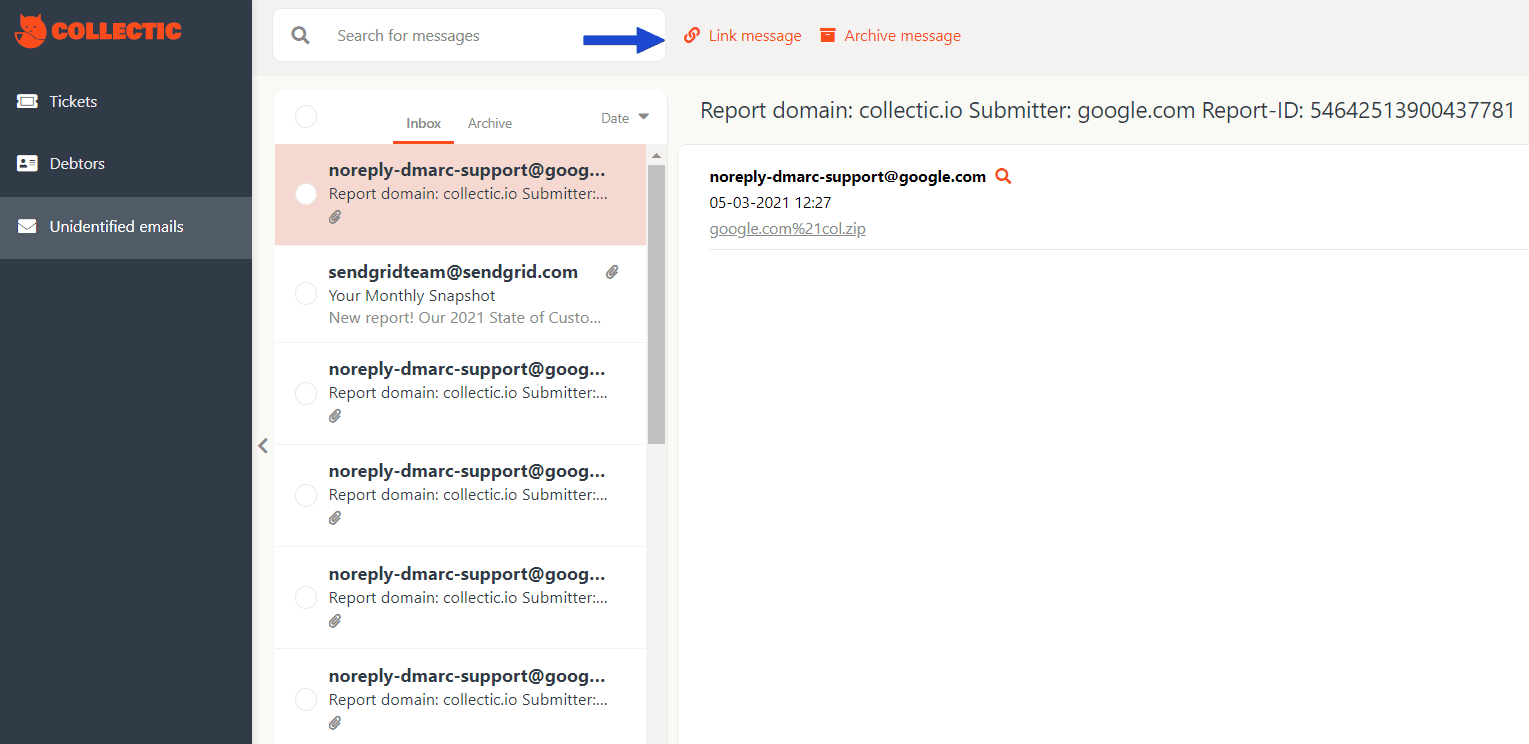 Om de email te linken aan een bestaande debtor zult u het incassodossier moeten zoeken zoals hieronder:
Om de debtor te vinden op naam moet het vierkant voor het DebtCo casenummer leeg zijn. Om de debtor te vinden op DebtCo casenummer dient u het vierkant wel aan te kruizen.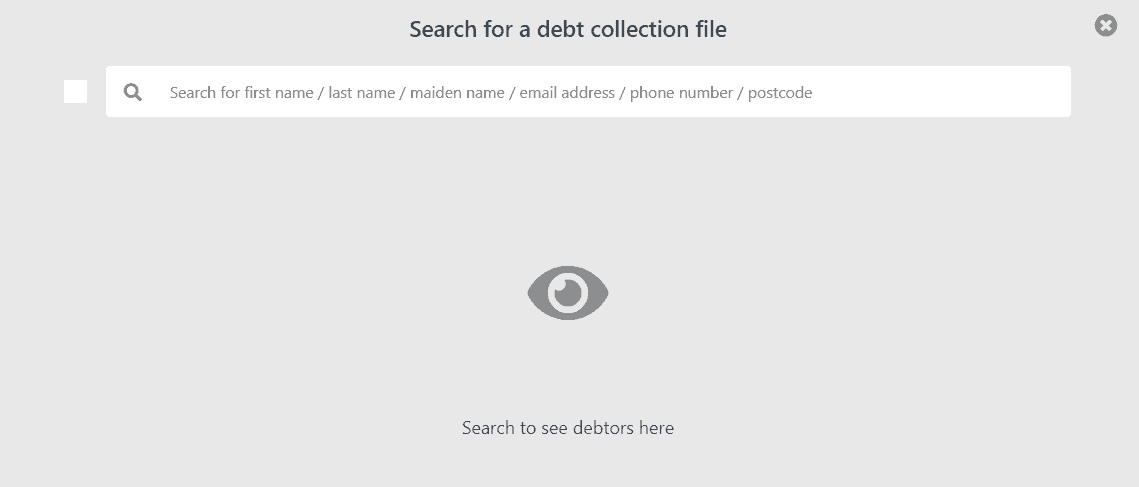 Na het vinden van de debtor ziet u de gelinkte dossiers. Kies het dossier dat bij de niet gelinkte e-mail hoort en klik hierop. 

Kies nu of de mail gelinkt moeten worden aan de debtor of de client.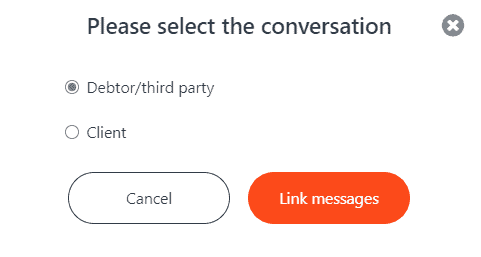 In het activiteitenpaneel van de desbetreffende debtor ziet u nu dat de mail gelinkt is aan het profiel.