How can I edit an open ticket?
For edit a ticket, go to the ticket in the activity panel. After this, press the orange eye and continue to the next step.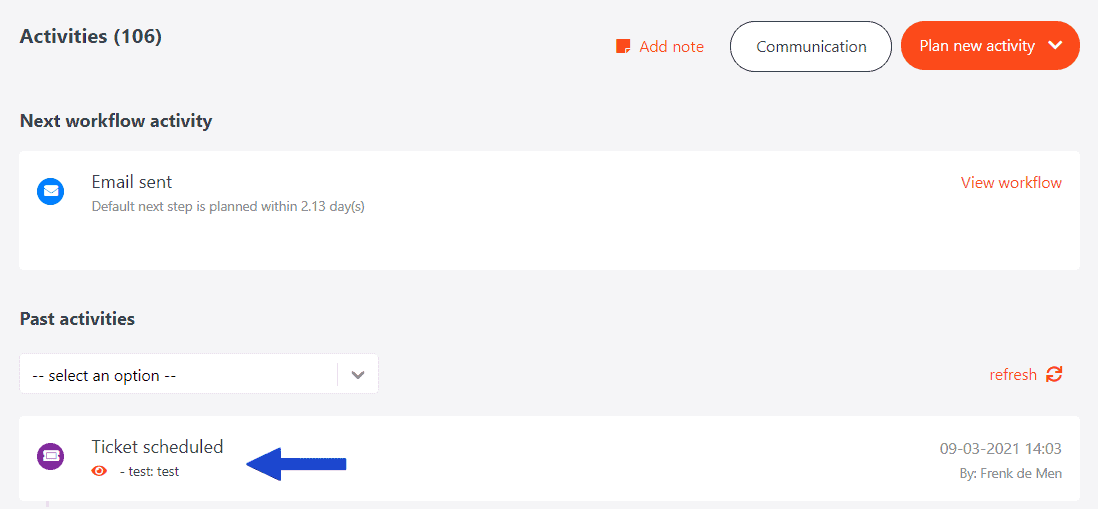 Make sure you have selected the correct ticket before editing the ticket.
To complete the ticket, you need to press the Edit button located at the left corner.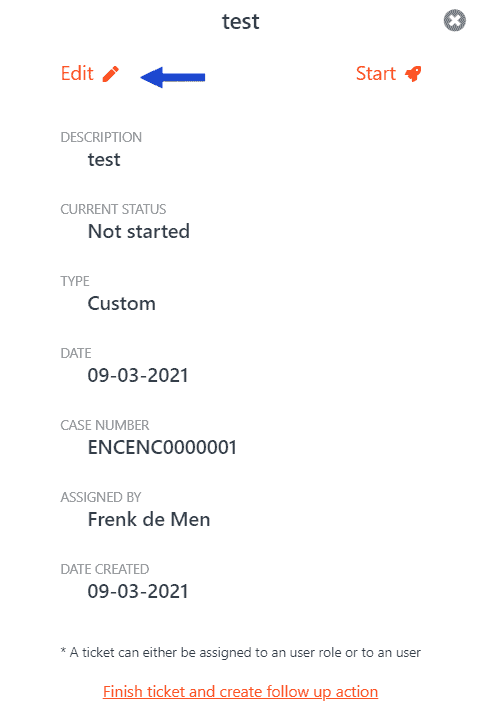 You will be redirected to the next pop-up window. You can edit the details of your ticket in the pop-up window. The details are explained below:
Name: enter the subject of the ticket.
Description: what was discussed, give a description.
Current status: indicate the status of the ticket: not started, started or finished
Type: what type is it: whatsapp, debtor enrichment, incoming email linked, inlinked payment and payment plan finished.
Date: which date should be assigned to the ticket.
Assigned to role: which role is it assigned to: admin, manager or specialist.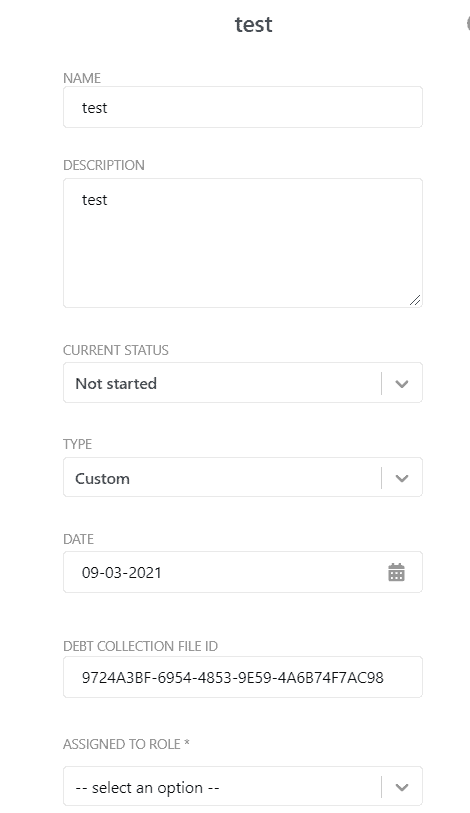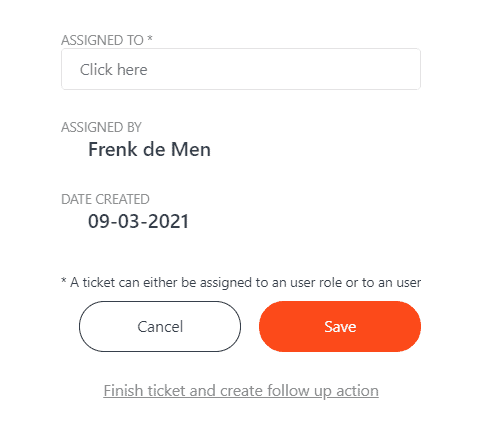 As you can see, the case number is immediately added to the ticket.
Don't forget to press Save after completing the pop-up.

The ticket has been updated in the activity panel.