Hoe kan ik een ticket bewerken?
Om een ticket te bewerken zijn er twee opties mogelijk.
Voor de eerste optie ga je naar het ticket in het activiteitenpaneel, druk hierna op het oranje oog en ga door met de volgende stap.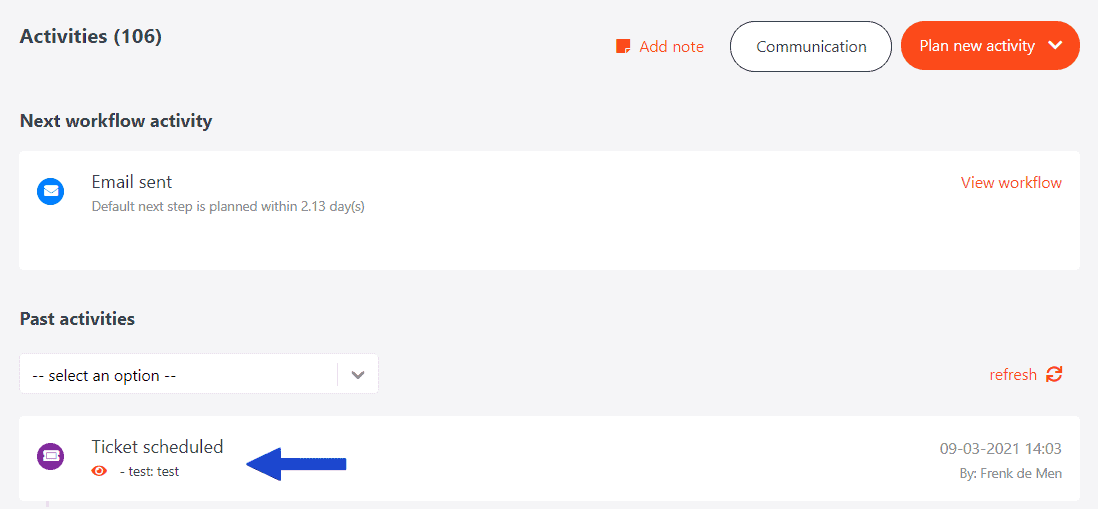 Zorg ervoor dat u het juiste ticket geselecteerd hebt voordat je hem gaat bewerken. 
Om het ticket te bewerken dient u op de Edit knop linksboven te drukken.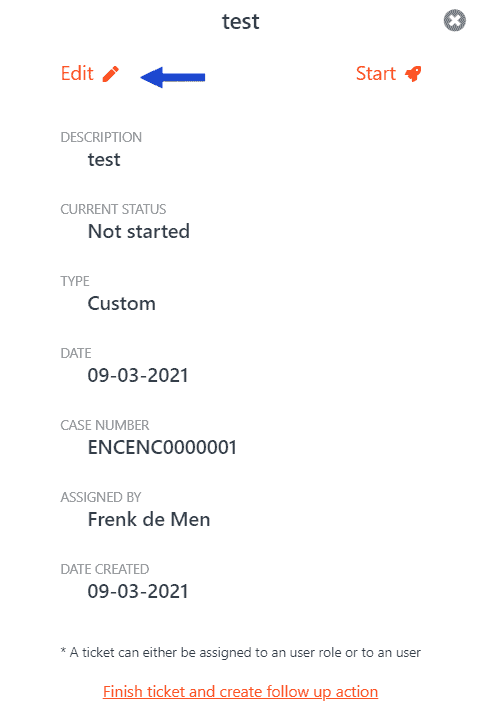 U wordt doorverwezen naar het volgende pop-up venster. In het pop-up scherm kunt u de gegevens van uw ticket bewerken. De gegevens worden hieronder uitgelegd:
Name: vul het onderwerp in van het ticket.
Description: wat is er besproken, geef een beschrijving.
Current status: geef de status van het ticket: not started, started of finished
Type: wat voor type is het: whatsapp, debtor enrichment, incoming email linked, inlinked payment en payment plan finished.
Date:

welke datum moet er aan het ticket verbonden worden.

Assigned to role: aan welke rol is het toegeschreven: admin, manager of specialist.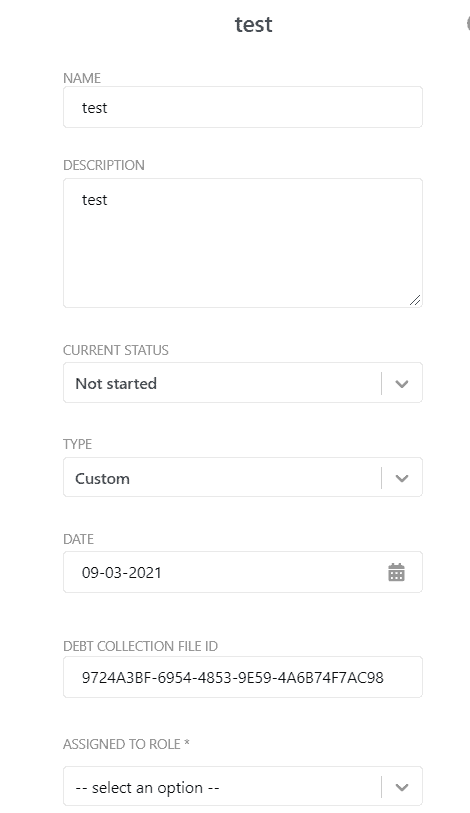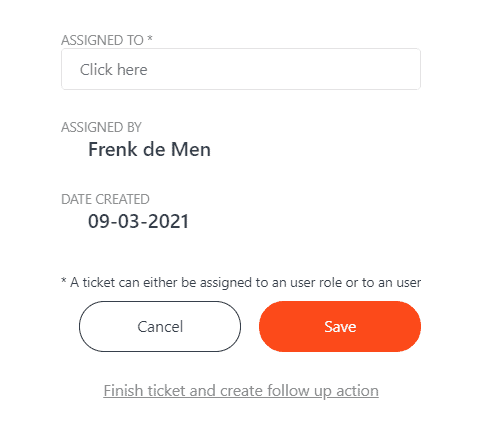 Zoals u kunt zien wordt het desbetreffende casenummer meteen toegevoegd aan het ticket.
Vergeet niet op Save te drukken na het invullen van de pop-up.
Voor optie 2 dient u in het hoofdmenu naar Tickets te gaan.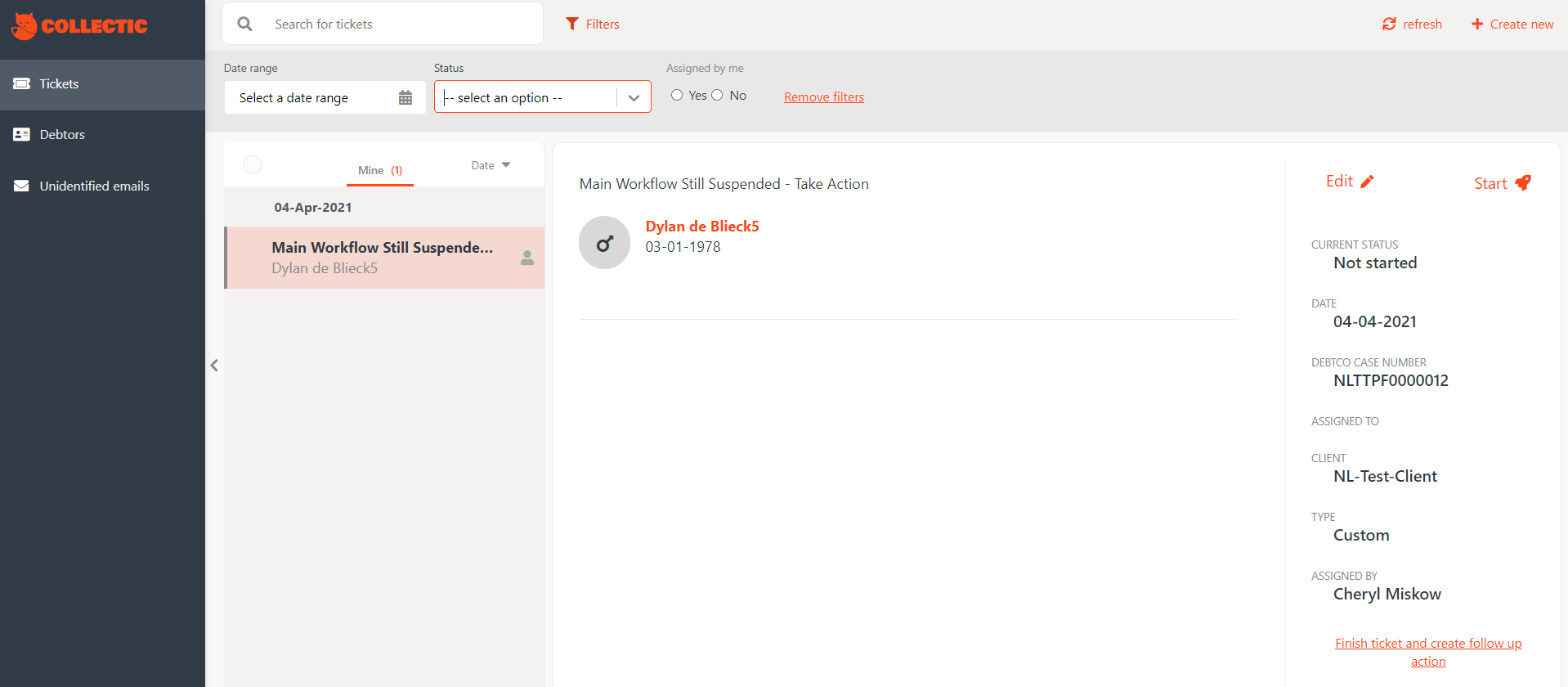 Zoals u kunt zien staat er een ticket klaar die aan u is toegewezen. Om deze te bewerken dient u op Edit te drukken rechtsboven aan de pagina.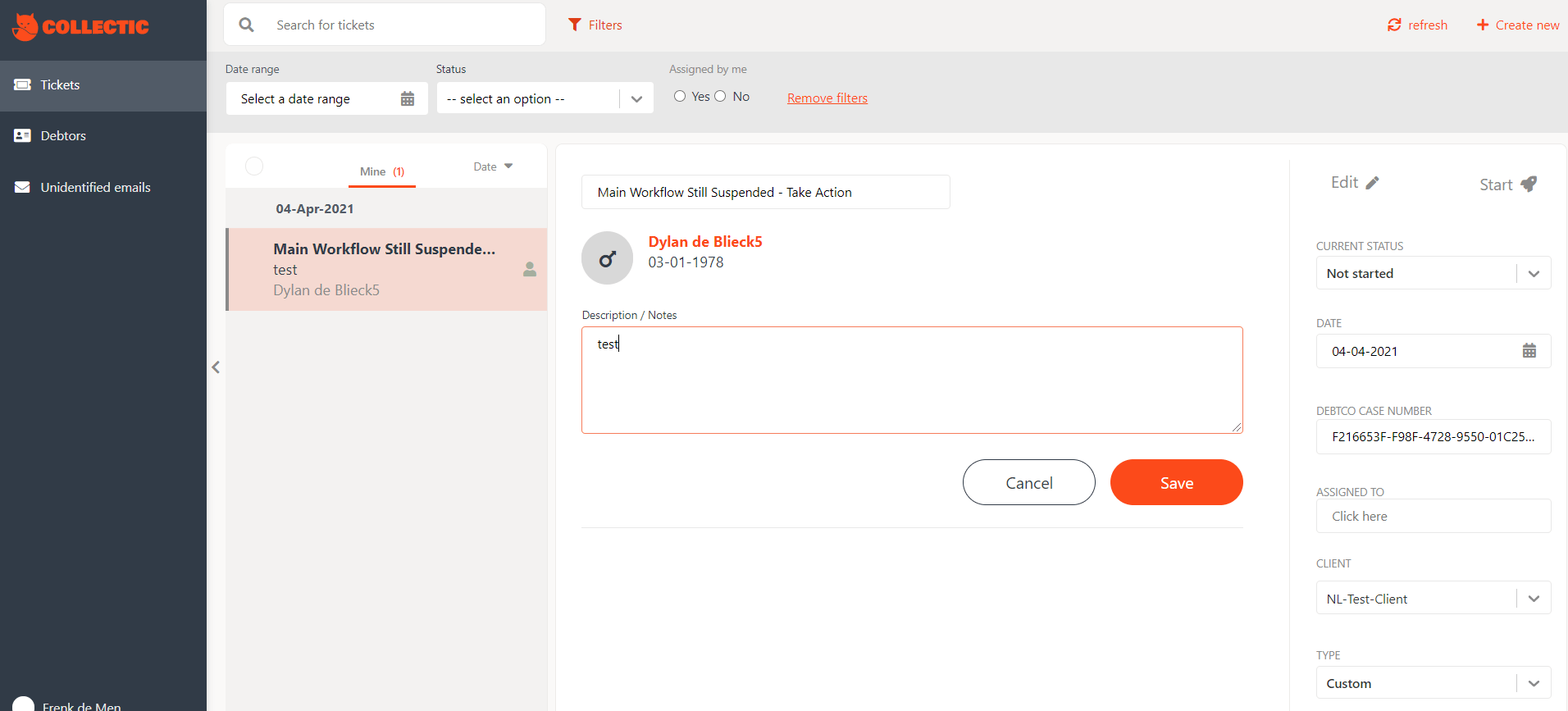 U dient dezelfde gegevens in te vullen als optie 1. Vergeet hierna niet op Save te drukken. 

Mocht u naar het activiteitenpaneel in het desbetreffende incassodossier gaan, ziet u dat het ticket bewerkt en geüpdatet is zoals de afbeelding hieronder.