Er zijn twee mogelijkheden om een ticket aan te maken. We beginnen met optie 1:
Ga in het activiteitenpaneel naar Plan new activity voor het aanmaken van een ticket.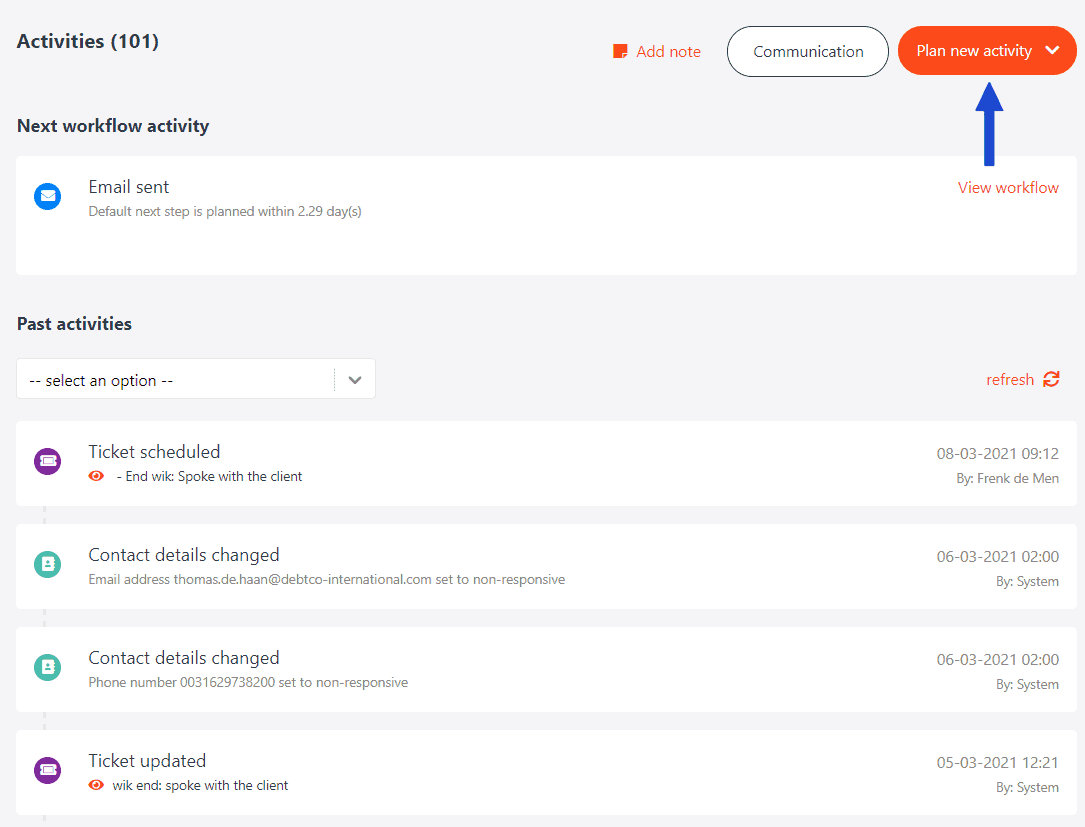 Druk op Create ticket om een ticket aan te maken.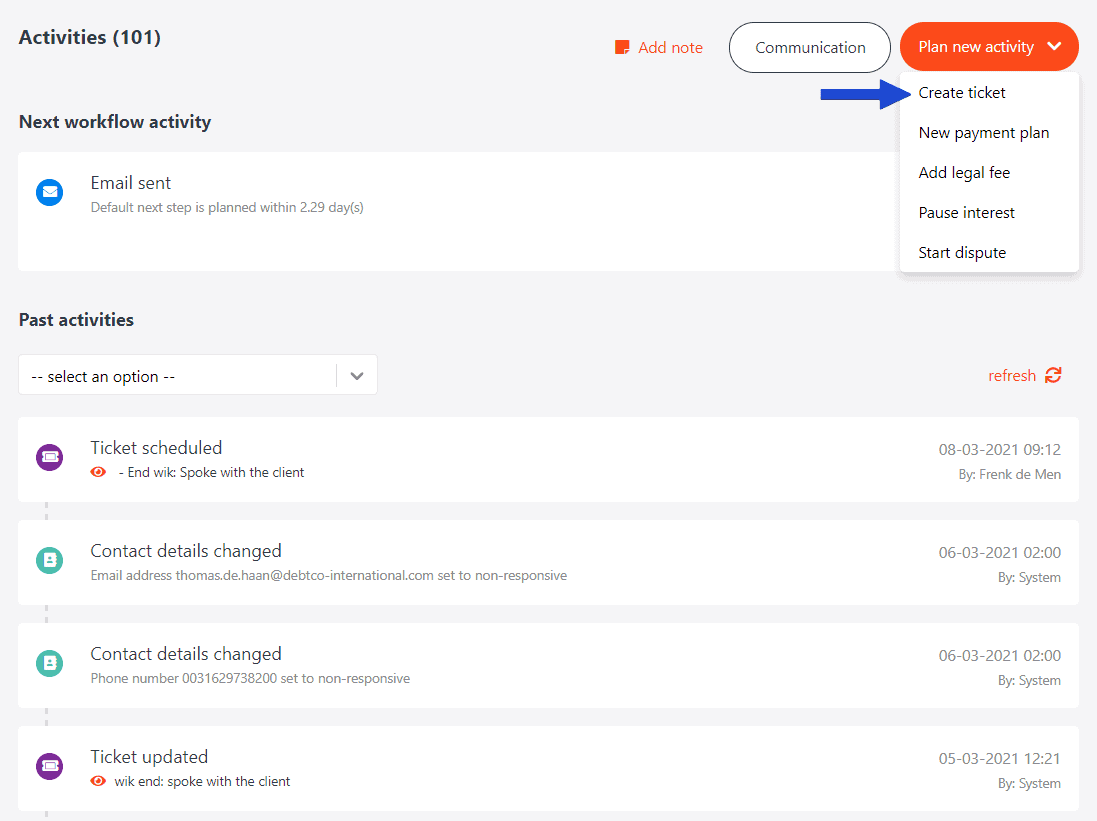 Hieronder ziet u het pop-upvenster, deze dient u in te vullen voor het aanmaken van een ticket. Er zullen nog een aantal gegevens ingevuld moeten worden. Deze betekenen als volgt:
Name: vul het onderwerp in van het ticket.
Description: wat is er besproken, geef een beschrijving.
Current status: geef de status van het ticket: not started, started of finished.
Type: wat voor type is het: whatsapp, debtor enrichment, incoming email linked, inlinked payment en payment plan finished.
Date: welke datum moet er aan het ticket verbonden worden.
Assigned to role: aan welke rol is het toegeschreven: admin, manager of specialist.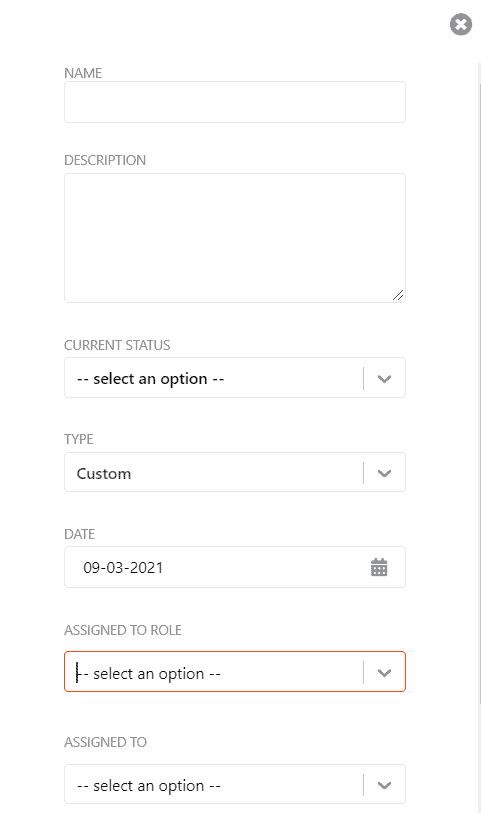 Vergeet niet op save te drukken na het invullen van de pop-up.

In het activiteitenpaneel kunt u zien dat het ticket is aangemaakt.
Optie 2, ga in het hoofdmenu naar tickets en klik erop. Druk hierna op Create new rechtsboven in het activiteitenpaneel. 

Zoals u ziet kunt u dezelfde gegevens invoeren als in optie 1 hierboven. Het enige veld dat nog ingevuld dient te worden is het DebtCo-case nummer waarmee het ticket verbonden is.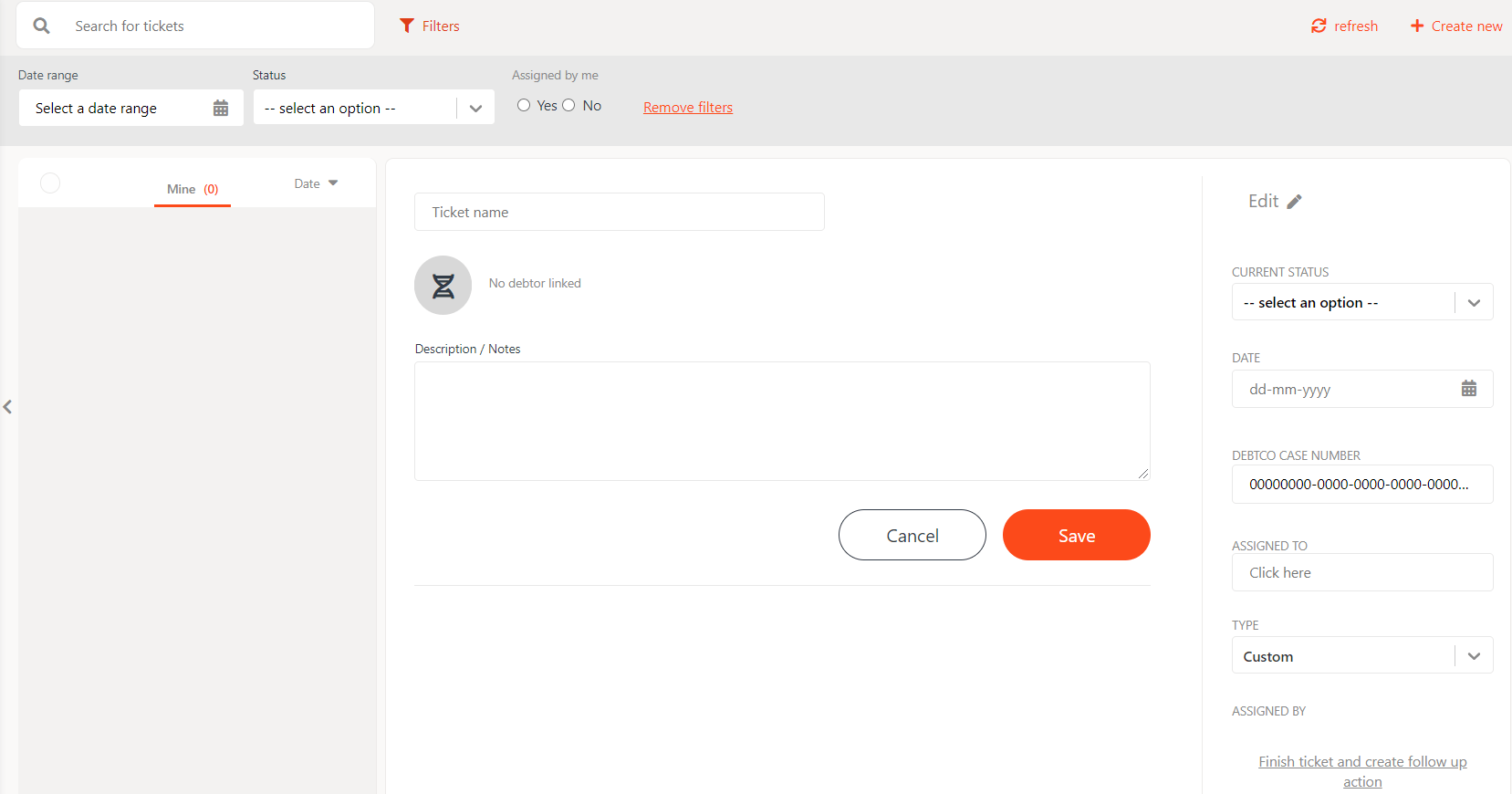 Vergeet ook niet na deze actie op Save te drukken.