How do I link an unlinked email to a debtor file?
Go to Unidentified emails in the main menu. If you want to link the unidentified mail to a collection file, click on the mail and then link message at the right corner.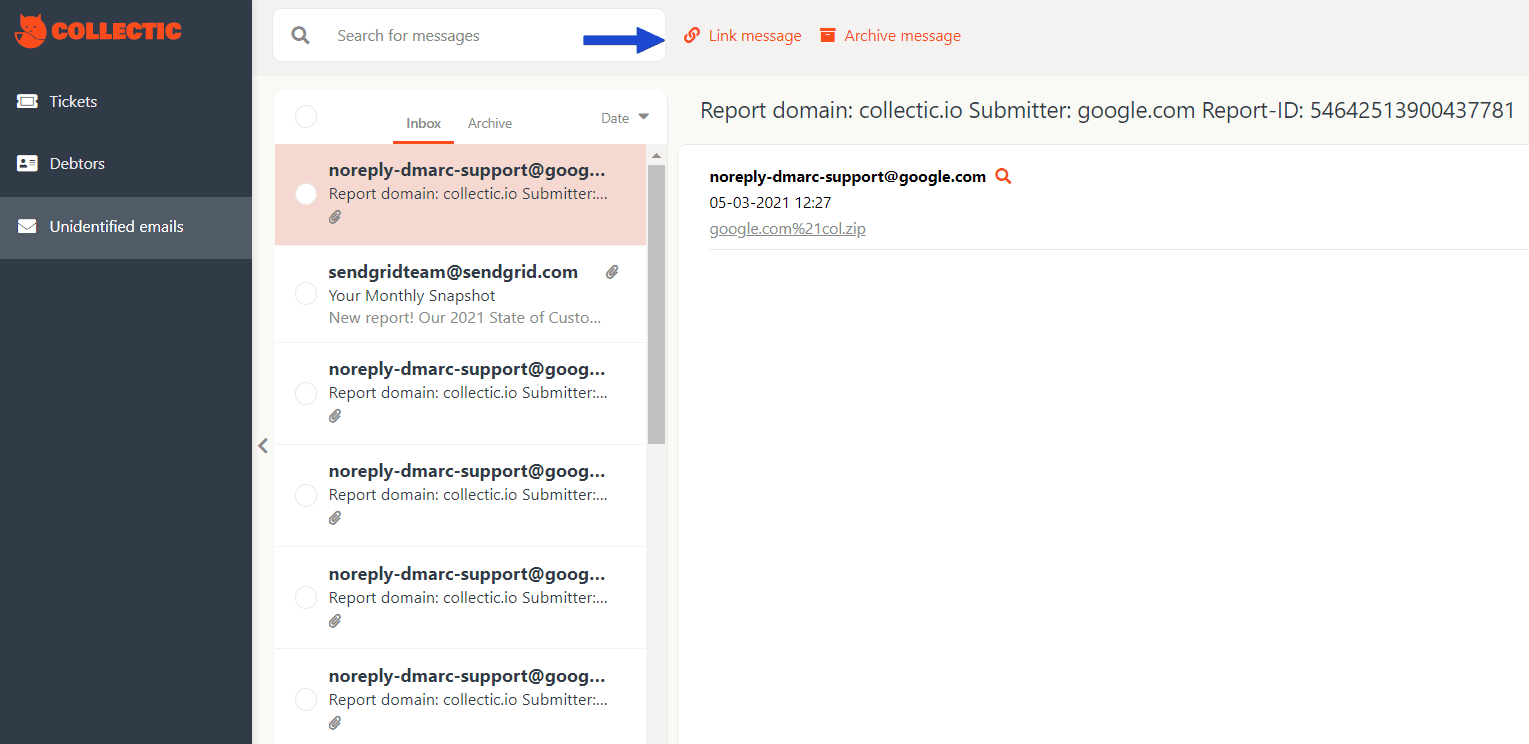 To link the mail to a debtor you should look for the file as below:
If you want to search the debtor by name, do not check the box. If you want to search the debtor by case number you should check the box.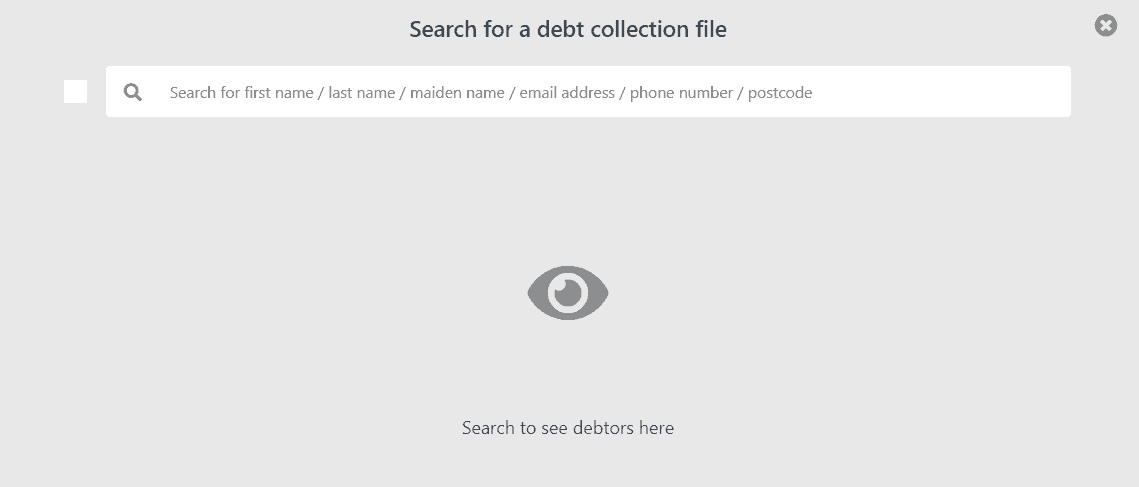 If you found the debtor with the linked files, choose the file that belongs to the unlinked email.

Now choose if you want the email associated with the debtor or the client.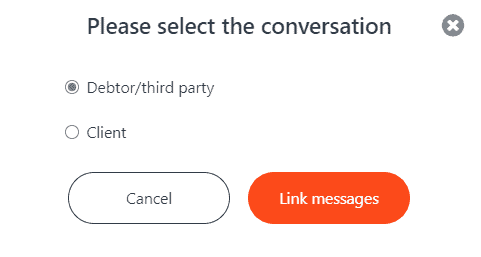 You can see now that the email is linked to the profile in the activity panel of the corresponding debtor.