Hoe voeg ik een Facebook en LinkedIn pagina toe bij een debtor?
Op de primaire profielpagina van de persoon of het bedrijf, moet u in de gegevenskaart op het oranje potlood klikken.
Dit vak bevat de primaire contactgegevens voor het profiel van de persoon of het bedrijf.

Een pop-upvenster zal verschijnen waarin u 3 tabbladen heeft. Selecteer het social media tabblad dat u wilt updaten.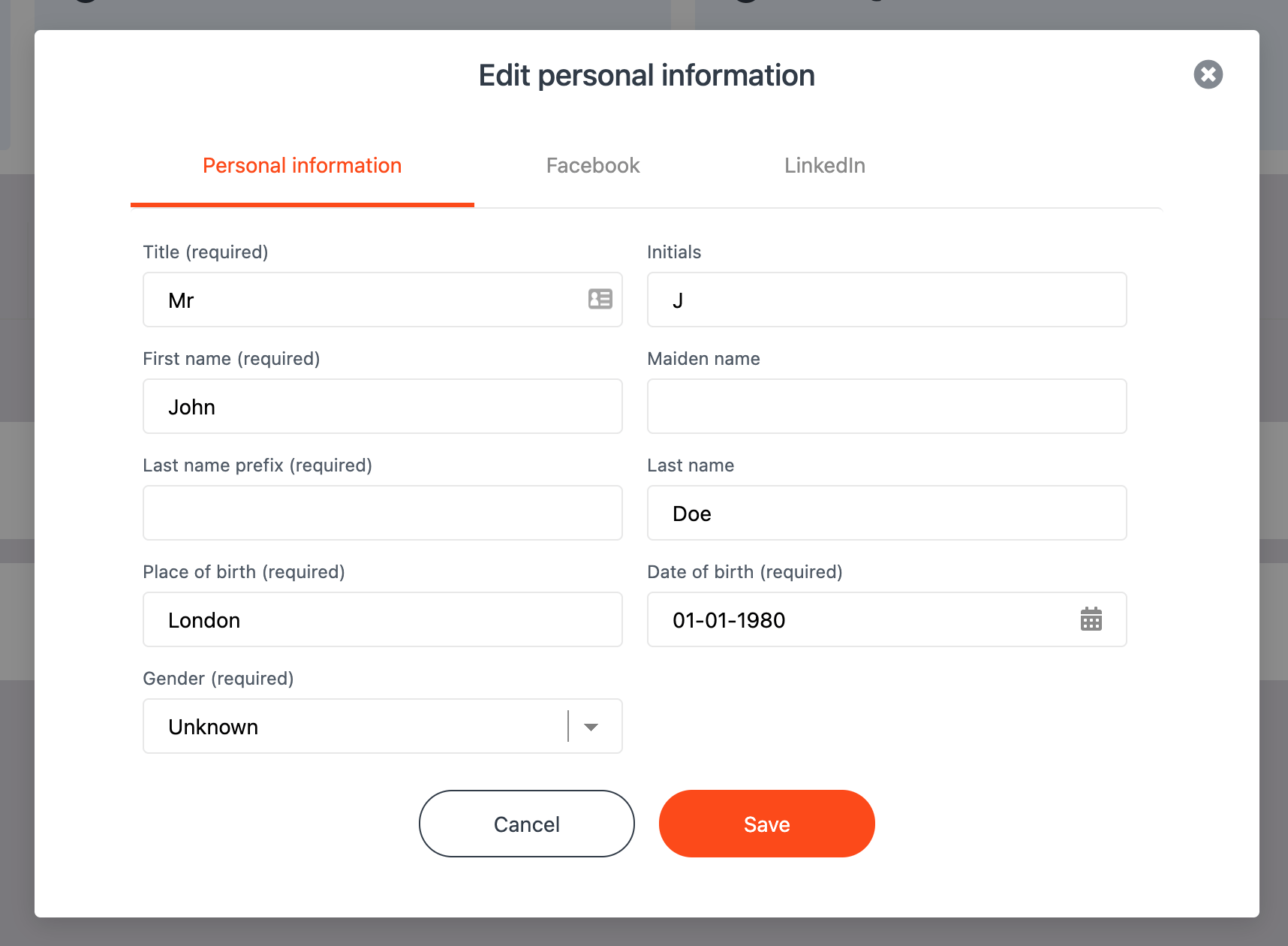 Als u in het tabblad bent dat u wilt bewerken, selecteert u de Add facebook account of Add LinkedIn account.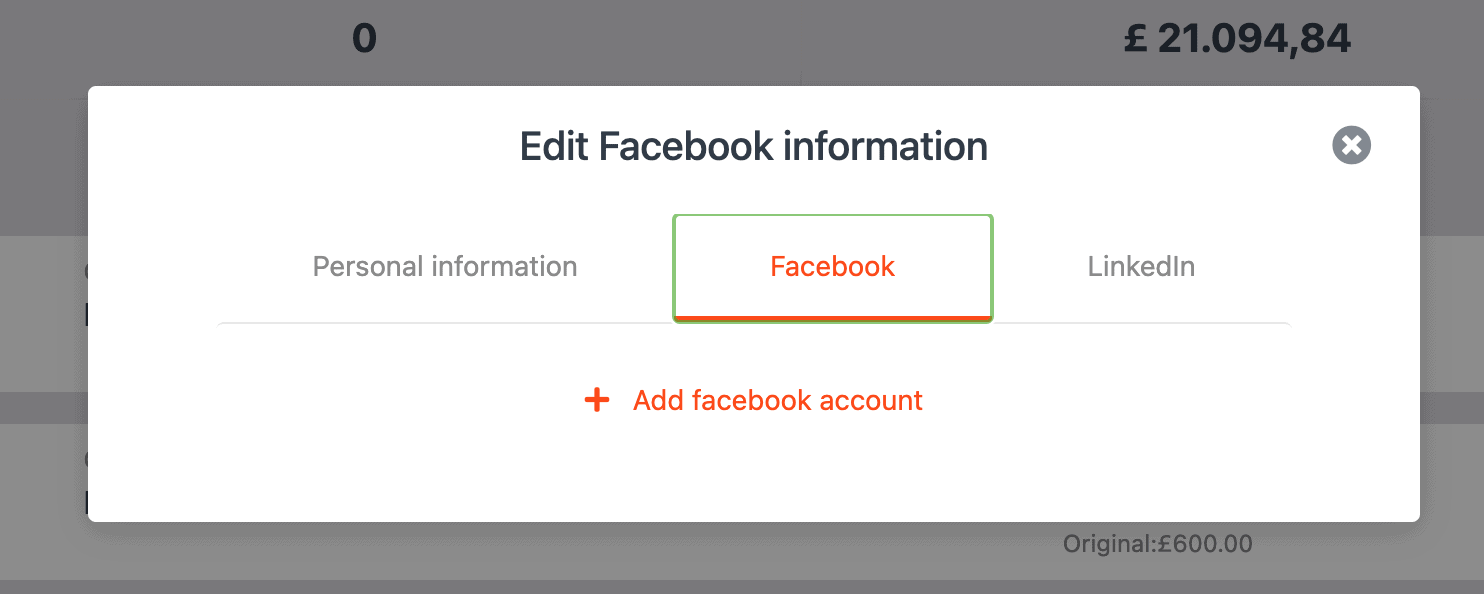 Voeg de weergavenaam van Facebook of LinkedIn toe. Voeg de URL van het profiel toe en klik vervolgens op Save. Let op in een correcte URL staat de naam van de debtor.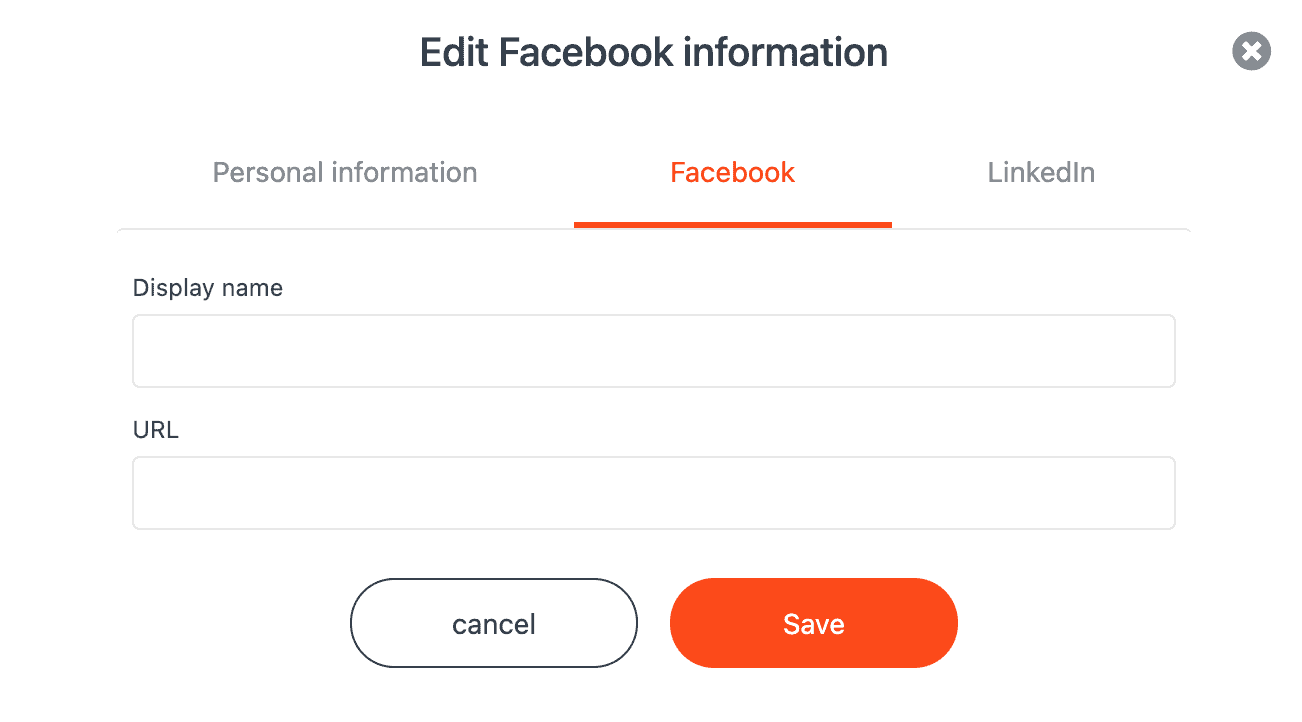 Na het opslaan zult u zien dat het profiel van het social media account nu live is en op primair staat ingesteld.
U kunt nu de status van dit account aangeven in de vervolgkeuzelijst als deze bekend is.